The 12th Annual MusiCares Map Fund® Benefit Concert Honoring Smokey Robinson | May 19th, 2016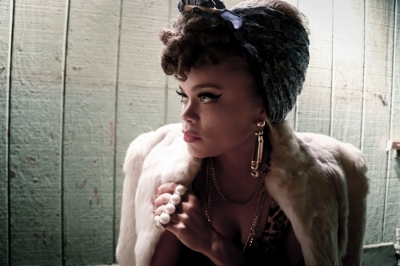 ANDRA DAY TO PERFORM AT 12TH ANNUAL MUSICARES MAP FUND® BENEFIT CONCERT HONORING SMOKEY ROBINSON ON MAY 19 IN LOS ANGELES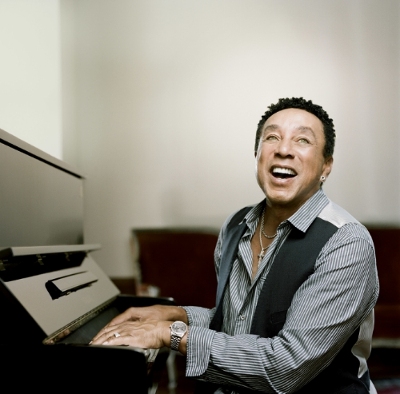 Angela Bassett To Present Award To Smokey Robinson
Previously Announced Performers Include Backstreet Boys, Tamar Braxton,
El DeBarge, Kenny "Babyface" Edmonds, Cee Lo Green, And Kem
With Cedric The Entertainer As Host
WHO:
Honoree: Smokey Robinson, legendary GRAMMY®-winning singer/songwriter will be honored at the Novo by Microsoft (formerly Club Nokia) in Los Angeles on May 19. Actress and director Angela Bassett will present Robinson with the Stevie Ray Vaughan Award in recognition of his dedication and support of the MusiCares MAP Fund® as well as his commitment to helping others with the addiction recovery process.
All proceeds will benefit the MusiCares MAP Fund, which provides members of the music community access to addiction recovery treatment regardless of their financial situation.
Performers: GRAMMY nominees the Backstreet Boys, Tamar Braxton, Andra Day, El DeBarge, and Kem, and multiple GRAMMY winners Kenny "Babyface" Edmonds and Cee Lo Green. Robinson will give a closing performance with his touring band.
Host: Actor and comedian Cedric The Entertainer.
Attendees: Noted entertainment attorney and MusiCares® Honorary Board Chair John Branca; celebrated producer, songwriter and founder of Motown Records Berry Gordy; President/CEO of The Recording Academy® and MusiCares Neil Portnow; and MusiCares Chair Bill Silva will be in attendance.
WHAT:
The MusiCares Foundation® offers programs and services to members of the music community, including emergency financial assistance for basic living expenses such as rent, utilities and car payments; medical expenses including doctor, dentist and hospital bills; psychotherapy; and treatment for HIV/AIDS, Parkinson's disease, Alzheimer's disease, hepatitis C, and other critical illnesses. MusiCares offers nationwide educational workshops covering a variety of subjects, including financial, legal, medical, and substance abuse issues, and programs in collaboration with health care professionals that provide services such as flu shots, hearing tests and medical/dental screenings. The MusiCares MAP Fund allows access to addiction recovery treatment and sober living resources for members of the music community. Staffed by qualified chemical dependency and intervention specialists, MusiCares offers Safe Harbor Room® support, sponsored in part by the Bohemian Foundation and RBC Capital Markets, to provide a network to those in recovery while they are participating in the production of televised music shows and other major music events. MusiCares holds weekly addiction support groups for people to discuss how to best cope with the issues surrounding the recovery process. The MusiCares Sober Touring Network is a database of individuals across the United States who can take music people to recovery support meetings while on the road.
TICKETS:
Living Room Floor Sets that seat 10 for $12,500, Individual Floor Seats for $1,250 per person, Cabaret-Style Floor Seating with tables of four for $1,000, and Individual Cabaret Floor Seats for $250. Contact Wynnie Wynn for ticket information at 310.392.3777 or wynniew@grammy.com. General Admission Balcony Seats for $40 per person are available exclusively through AXS via www.axs.com.
WHERE:
The Novo by Microsoft
800 W. Olympic Blvd.
Los Angeles, CA 90015
WHEN:
Thursday, May 19, 2016
5:30 p.m. Media Check-in
6:15 p.m. Red Carpet Arrivals
7 p.m. Buffet Dinner
8 p.m. Awards Presentation & Concert