LISTEN TO NEW MUSIC! fDeluxe Pay Tribute to Prince w/Single "Nothing Compares 2 U"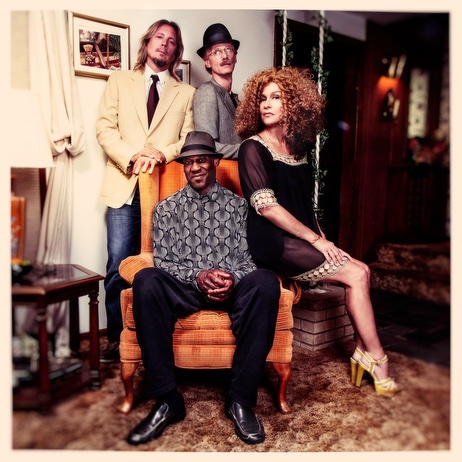 fDeluxe pay tribute to their mentor Prince
New version of their 1985 recording 'Nothing Compares 2 U'
In April fDeluxe, the band previously known as The Family were in the process of booking dates for shows later this year when they were rocked by the news of the death of their mentor Prince.
The band and its management were inundated with dozens of requests for interviews from media outlets around the world. The band respectfully declined the majority of interviews, emerging only only to talk with a handful of trusted people who were interested in discussing Prince's musical legacy.
On Sunday, members entered Creation Audio in Minneapolis and recorded a brand new version of the song they first cut for Prince's Paisley Park Records: 'Nothing Compares 2 U'. Accompanied by the 14 piece STRINGenius, fDeluxe performed the song with Clare Fischer's classic string arrangement for the very first time since 1985. Co-lead singer Susannah Melvoin was not able to be part of the session or video, but added her vocal performance at a subsequent session in her hometown of LA only 18 hours ago.
www.fdeluxe.com
www.facebook.com/fdeluxe/

www.youtube.com/user/fDeluxeOfficial