N 2 The Dawn: Honoring The Artist 4ever 2 B Known As Prince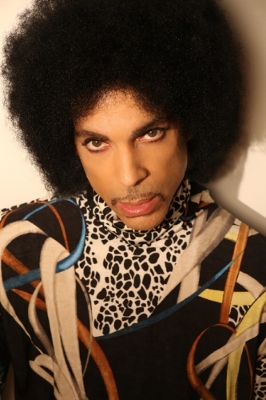 N 2 The Dawn: Honoring The Artist 4ever 2 B Known As Prince
Artist Reflections by A. Scott Galloway
April 24, 2016
Prince was the most profoundly voracious and prolific musician across a purple-hued spectrum of styles – a singular melting pot of Soul, Rock, Gospel, Classical, Jazz, Blues and Pop of his own Paisley Funk creation. Beginning by teaching himself to play big band great Neal Hefti's cool, driving theme to the TV show "Batman" on piano, Prince Rogers Nelson evolved into a wunderkind genius who fluently mastered keyboards, drums, electric bass and – most magnificently – guitar, with a multi-octave vocal range that stretched from his natural hushed speaking baritone to a crystalline falsetto so pure that the Gemini gave it her own name: "Camille." Flexing these musical skills largely self-honed and in public school programs in Minneapolis where he was born and raised, Prince proceeded to become an unprecedented leader in the art form as a thrilling performer, tireless songwriter (for himself and others), band creator (including The Time, Vanity 6/Apollonia 6 and his own The Revolution, among many), record producer (initially under the name "Jamie Starr"), nightclub impresario (Glam Slam) and record company conceiver (Paisley Park).
In the beginning, he carved out a niche as a flirtatious erotic provocateur once signed to Warner Bros. Records at age 19, composing/arranging/producing all of the material and playing nearly all of the instruments on his 1977 debut LP, For You, featuring his playfully sexy inaugural dance single, "Soft and Wet." He wielded sex as a liberating weapon to set himself apart early on not only via songs such as "I Wanna Be Your Lover," "Do Me, Baby," "Bambi," "Sister," "Head" and "International Lover," but also in his initial ambivalence about his own sexuality. On his third LP, Dirty Mind (1981) – a critically acclaimed 8-song set of synth-driven funk, new wave, punk and old fashioned rock n' roll – Prince delivered the missive "Uptown" as his lead single manifesto about a mythical place where people were cool for accepting each other freely despite race, creed or sexual preference. This was followed on the next album by the title track "Controversy" on which he waxed coy about his race and sexual preference, challenging people to find more pertinent things to define him by within his music, character and actions. Though initially stymieing a largely black audience at arm's length, Prince would eventually be embraced around the globe as a symbol and a freedom fighter of equality and the credo to always have a "bloody good time."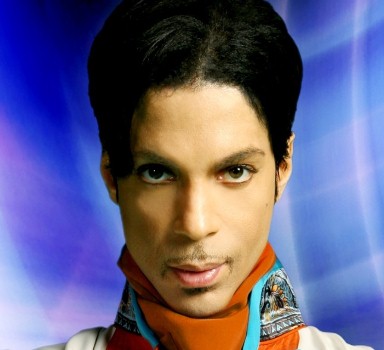 Prince took this rapidly developing image to epic proportions with the semi-autobiographical Hollywood movie "Purple Rain" in 1984 in which an edgy outcast from a troubled family puts together a rag tag band of sexy male and female misfits, and becomes a star by amplifying the best and worst of all that makes him unique. Following five albums of steady artistic growth (including the phenomenal 2-LP set 1999), "Purple Rain" and its scintillating soundtrack catapulted Prince to international crossover pop superstar status. The 21 million-selling soundtrack earned Prince two Grammys and a Best Original Song Oscar for the anthem-level theme which became a hallmark of his concerts. He continued to make his presence felt in movies with the starring vehicles "Under the Cherry Moon" and "Graffiti Bridge," the social commentary concert film "Sign O' The Times," and with soundtracks for the first "Batman" and Spike Lee's "Girl 6." Additionally, the ballet "Billboards" was created set to selections of his music.
A tireless round-the-clock taskmaster, Prince and his quest for perfection could make mincemeat out of musicians. In the richly informative Star Tribune piece "The Life of Prince," Lisa Coleman, one of two keyboardists in his Revolution band, stated "Prince could push really hard and sometimes leave out the positive reinforcement. He was more of a Machiavellian: 'You will do it!'" Overflow from his burgeoning catalog resulted in hits for others, most notably Stevie Nicks ("Stand Back"), The Bangles ("Manic Monday"), Sheena Easton ("Sugar Walls") and former band mate Andre' Cymone ("The Dance Electric"). He also proved hyper-protective of his image and controlled his universe with pit bull-fierceness. His love affairs were legendary with some of the world's most alluring women, from "protégés" such as Vanity (later Evangelist Denise Matthews), Sheila E (Escovedo) and "Purple Rain" co-star Apollonia Kotero to "muses" Kim Basinger, Ananda Lewis, Jill Jones and Ingrid Chavez, among many more. Though he married twice and sired one son (Gregory who died one week after birth from a rare skull disorder), he spent most of his "Purple Life" prolifically single.
From the mid-`90s on, Prince became an unrelenting advocate of artist rights in music –for himself and all musicians. He bristled at Warner Bros. for its control over the master recordings of the albums, singles and b-sides he'd created under contract. Apparently, he had no idea that meant they owned what he created. In defiance, he wrote the word "slave" on his cheek, changed his name to an unpronounceable symbol and concluded his Warner Bros. contract with a string of quickie albums such as Chaos & Disorder and The Vault: Old Friends 4 Sale. Beginning with the 1994 single "The Most Beautiful Girl in World" (on his own New Power Generation 'NPG' Records imprint in partnership with former Stax Records President Al Bell's Bellmark Records), "The Artist Formerly Known as Prince" recorded his music independently and licensed it to outside companies via deals ranging from EMI, Arista and Columbia to releasing one album exclusively through the Sunday edition of a European newspaper and another bundled as part of the price of a concert ticket.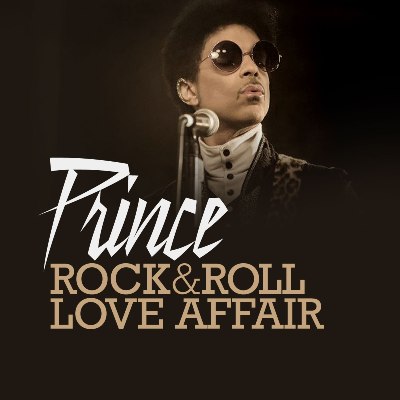 After accepting the Jehovah's Witness faith, Prince backed away from much of the profane material of his early years, composed new albums (The Rainbow Children) and songs ("The Word") that more exclusively explored spiritual, social and political realities. Also a longtime champion of democratizing his bands and stages with female musicians, his last band was the all-woman group 3rd Eye Girl.
In 2014, almost two years to the date of his untimely passing in his Paisley Park home/entertainment complex, Prince and his legal counsel negotiated the regaining of his master tapes – an event said to have been among the most triumphant and happiest days of his life – a long, hard-fought battle victorious. Just last March, Prince held a press conference in New York City to announce that he was writing his memoirs for Random House. 50 pages of a manuscript with the working title "The Beautiful Ones" (named after a song from Purple Rain) had been submitted with the finished book scheduled for a 2017 release. It would not have been out of character for the highly private Prince to tease the world with such a personal, in-his-own-words reveal…only to not be here to complete it. In most interviews he stated that to know him best or best remember him, listen to his music.
Moving forward with the plethora of Prince music released in his lifetime and the mother lode that awaits in his vaults, the next generation would do well to adopt and further his humanitarian lead with a life legacy of excellence in the gifts he was blessed and faithfully mastered, his self-less/ego-less giving of time, energy and money to urgent causes [including education (academic and arts), ecology, Black Lives Matter and gender equality] and a spiritual compass of inclusion, respect and universal love.
A. Scott Galloway
Music Editor
The Urban Music Scene
April 24, 2016