Singer Carl Brister Releases New Album "Love + Life =" on April 8th, 2016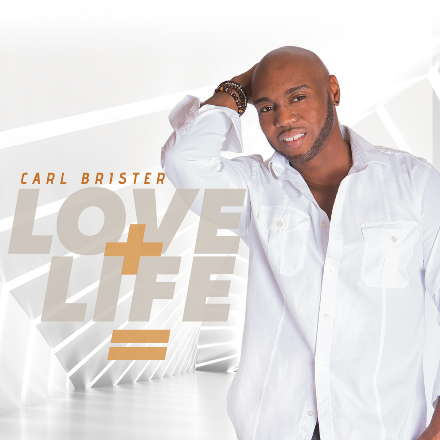 NATIONAL RECORDING ARTIST CARL BRISTER RELEASES
NEW LOVE + LIFE = ALBUM TODAY ON ALL DIGITAL PLATFORMS
Brister Set to Peform At The International Child Assault Prevention
(ICAP) Conference
New Jersey (Friday, April 8, 2016) — Carl Brister has appeared on BET, NBC, Music Choice and more. His acclaimed "I'm Still Here" music video which addresses child sexual assault gained international attention on VH-1, Magic Johnson's Aspire network and has reached #1 on PULSE TV/UPN network.
This singer/songwriter has previously released three contemporary gospel albums entitled "The Journey", "Focus", and "Undefeated." His upcoming album LOVE + LIFE = will be released worldwide this Friday, April 8th and marks the beginning of his broad new sound which he describes as "free". Rather than fitting into one label or style, Carl's "free" musical style blends Soul, R&B, Pop & Dance genres and appeals to music lovers who embrace variety.
Carl Brister's heartfelt lyrics on LOVE + LIFE = " center around love, relationships, family/ fatherhood, and uplifting the community. The music video for the album's soulful first single "Uncomplicated Love" has already received over 10,000 YouTube views. The upbeat follow-up pop single "Turning Point" featuring duo Bart +Tricia is available now exclusively on iTunes.
A native of Plainfield and West Orange, NJ, Carl is a survivor of a tragic incident of sexual assault at the age of 5 years old and has made it his mission to use his music and voice to uplift others who have gone through personal set-backs or tough times in Love, relationships, and life.
On April 14th, Carl will perform his critically acclaimed single "I'm Still Here" from LOVE + LIFE = at the International Child Assault Prevention (ICAP) Conference (www.njcap.org). The event will take place at Caesars in Atlantic City. Carl is also planning a LOVE + LIFE = concert tour beginning May through August. For booking inquiries, visit his official website at www.carlbrister.com.
Download LOVE + LIFE = on iTunes – http://goo.gl/WfMvXh
Stream LOVE + LIFE = on apple music: https://goo.gl/xeS9G4
Hear the lead single "Turning Point" on Soundcloud – https://goo.gl/J01gbA
See the "I'm Still Here" Video – https://youtu.be/9HuCVe_rhQQ
See "Uncomplicated Love" video – https://youtu.be/6awU6jS7NJI
Connect with Carl Brister on his official website at www.carlbrister.com
The J Hardy Agency