90's Superstar B Angie B to Release New Album "Stronger Than Ever" On April 22nd, 2016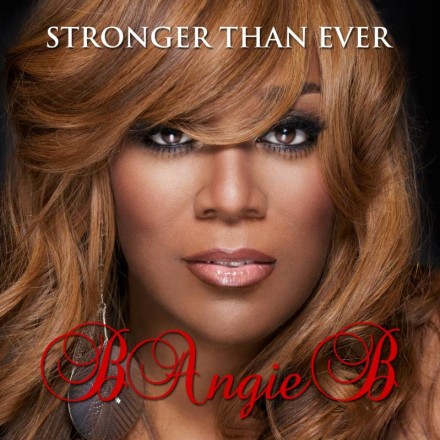 90's Superstar B Angie B Releasing New Album "Stronger Than Ever" On Friday April 22nd, 2016
B Angie B is releasing her Spectra Music Group debut album "Stronger Than Ever" on Friday April 22, 2016. It will be available worldwide, pre-order your copy today on iTunes!
NEW YORK – April 6, 2016 – PRLog — R&B Superstar B Angie B is releasing her highly anticipated new album "Stronger Than Ever" which contains the hit single "LOVE" and is NOW AVAILABLE for pre-order on iTunes with a worldwide release on April 22nd, 2016 through The Spectra Music Group.
B Angie B, originally the powerhouse voice heard on many of the certified platinum hits of famed recording artist MC Hammer, began singing and honing her vocals in a local church in a small town of Mississippi prior to pursuing an R&B singing career in California that soon led to countless world concert tours.
After collaborating with popular acts, like the female rap group Oaktown's 357, on chart topping hits like Juicy Gotcha Krazy, B Angie B's self-titled debut album was released, showcasing her soulful sound on smooth ballads like So Much Love, as well as her first Billboard chart single, the upbeat dance track, I Don't Want to Lose Your Love. The "Queen of Dance", as she was known by many, also debuted with MC Hammer on the movie soundtrack, Teenage Mutant Ninja Turtles, then later went on to record on yet another movie soundtrack, Class Act, upon which she was featured on the soundtrack's title track.
B Angie B left the music scene for a while to focus on raising her family in Atlanta, Georgia. Since her heart never left her calling, recently B Angie B began working on her upcoming album being released through the Spectra Music Group. Her upcoming album will be an international collaboration recorded in San Francisco, London and Stockholm, Sweden, where her fan base continues to grow larger with each single still ranging from the up-beat dance tracks she has come to be known for to the smooth ballads she has mastered equally with that soulful voice of hers, topped only by her timeless beauty.
Now B Angie B is BACK!!! The official iTunes link to pre-order "Stronger Than Ever" is here:
Request the first single "Love" at your favorite radio station today.
The official site for The Spectra Music Group may be found at www.spectramusicgroup.com
Follow Spectra Music Group on Twitter @SpectraMusicInc
The official site for B Angie B may be found at www.bangieb.com
Follow B Angie B on Twitter @BAngieB4real