The Kenny Barron Trio to Release New Project "Book of Intuition" on March 4th, 2016 | Announces Tour Dates 2016 | Listen to Single "Magic Dance"!
by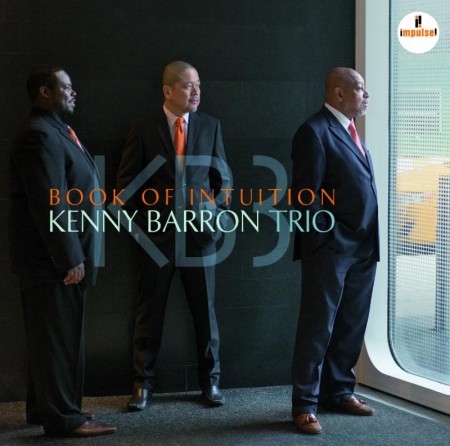 NEA Jazz Master Kenny Barron to Release
First Album with Longstanding Trio, Book of Intuition,
Featuring Kiyoshi Kitagawa and Johnathan Blake
Available March 4 on impulse! Records
Remarkably, while piano maestro Kenny Barron has recorded more than 40 albums as a leader and countless others as a valued sideman, he had never documented his impressive working trio of bassist Kiyoshi Kitagawa, with him for 20 years, and drummer Johnathan Blake, onboard for the past 10 years. That missing piece in Barron's lengthy discography has been sublimely addressed with his new recording, Book of Intuition, a refined, elegant, lyrical and swinging affair of new and reimagined originals and a triad of covers, including two obscure Thelonious Monk compositions. It's the second of a series of recordings Barron will be delivering for impulse! Records, remarkably revived in 2014 by veteran recording executive and producer Jean-Philippe Allard as a division of Universal Music France.
"Recording my trio had never come up," says the award-winning 72-year-old pianist, who's certainly one of jazz's finest composers and arguably one of the busiest musicians in the idiom. "I had been working on other recording projects, including a duo with Dave Holland as well as the Brazilian Knights band. Thankfully, the trio had been able to work consistently without the benefit of a recording, but then Jean-Philippe heard us play and he got excited. He then wanted to record us as he was very open to the idea. He doesn't dictate, though he may ask, 'how do you feel about doing this?'" (Barron's association with Allard dates back to when he was signed to Verve France in 1994 for his Wanton Spirit album in a trio setting with Charlie Haden and Roy Haynes that was executive produced by Allard.)
In the liner notes to Book of Intuition, writer John Murph proclaims the album as one of his best: "As Barron continues writing new compositions while simultaneously revamping his older material, history will certainly reveal Book of Intuition as a quintessential chapter in a fascinating, ever-unfolding oeuvre that exemplifies modern jazz at its finest."
The revisited pieces range from a song he had previously recorded under a different name to a work he pulled out of his playbook that he had recorded but never performed live. A couple of the pieces are tunes that the trio had never done. "It's funny that when you play with a group, you tend to stay with a certain repertoire," Barron says, "and you never go beyond that."
Barron's reimagining older pieces begin at the onset of Book of Intuition with the playfully swinging, rhythmically driven "Magic Dance"–a dance indeed-that originally appeared under the title of "J.J. Dream" in 2010 with bassist Ron Carter and drummer Lenny White as the Super Premium Band for the Japan-based East Wind label. It's also informed by his love for Brazilian music. Another revisit is the fiery "Bud-Like," first recorded by the pianist on his solo project in 1982, Kenny Barron at the Piano on the Xanadu imprint, and also played solo on his 1991 album Live at Maybeck Recital Hall Volume Ten. Here, in his homage to Bud Powell, Barron plays fast, with blurring single-note runs. He also takes a sweetly loving ride through the Latin-tinged "Cook's Bay," inspired by his wife when they were celebrating their 40th wedding anniversary in Tahiti and appearing on his 2000 Verve disc Spirit Song. Another reflection from the past comes on the upbeat "Lunacy," teeming with torrential rhythms and first being recorded in a quintet setting on 1988's Live at Fat Tuesday for Enja Records. As for the Brazilian-flavored balladic "Dreams," it dates back to the early '70s and was recorded by such artists as James Moody and Stan Getz. "This is song that I've always enjoyed playing, and the trio had never played it,' Barron says. "I had to dig it out of the vault for the session."
Barron's new compositions come courtesy of a soundtrack he wrote for the 2010 film Another Harvest Moon, directed by Greg Swartz. Of the 20 tunes for a variety of scenes he wrote for the film, he offers two here. The first, the quiet and drum-brushed "In the Slow Lane" appeared as the theme in the opening credits, and the reflective "Prayer" hit at the heart of the film's storyline about four elderly people at a nursing home, dealing with life and death by suicide. "It was the first opportunity for me to write for a film," Barron says. "I wrote sketches that Greg interspersed throughout the story. I still have a bunch of those tunes that at some point I hope to expand on and record."
Barron also rendered two Monk tunes that are not commonly covered. He takes "Shuffle Boil" for a stride piano-rooted ride and in the next track plays a stunning solo interpretation of "Light Blue," with Monk's dissonance in the mix. As for the former, Barron says: "For me, this is one of Monk's greatest tunes. I love playing it." And the latter: "It's another great one and the dissonance is tongue-in-cheek. I wanted to play it with a sense of humor."
The final tune on Book of Intuition is a meditation on Charlie Haden's "Nightfall"–somber and beautiful. "I played with Charlie often over the years," Barron says. "This song is so pretty, so quiet. This is Charlie."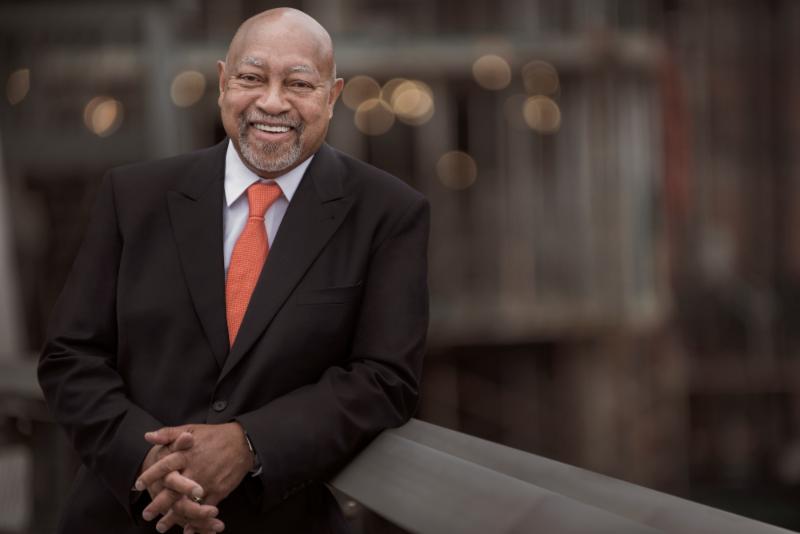 Photo Credit: Philippe Levy-Stab
About Kenny Barron:
One of the most renowned, most lyrical pianists in jazz today, Barron was awarded the prestigious title of Jazz Master, in the class of 2010–an honor bestowed by the National Endowment for the Arts. He is a multiple-Grammy® Award-nominee, was honored with induction into the American Jazz Hall of Fame (2005), and received the MAC Lifetime Achievement Award (2005) and the Mid Atlantic Arts Living Legacy Award (2009). In 2009, Barron was inducted as a Fellow in the American Academy of Arts and Sciences, an esteemed honorary society and center for independent policy research.
While relishing the accolades, Barron reflects on his career as a world renown-artist as a work in progress. "I don't think of myself necessarily as an innovator," he says. "But what I have contributed to jazz is keeping a commitment to the honesty of the music. I never do anything that's too slick, and I play what I feel. I believe in having fun, which took a long time to discover-to not take myself so seriously."
As a composer, arranger and bandleader, Barron has spent close to six decades at the forefront of the jazz piano aristocracy. As a co-founder of the seminal quartet Sphere–featuring Charlie Rouse, Buster Williams and Ben Riley–he focused on the music of Theolonious Monk and original compositions inspired by the late visionary. An in-demand sideman in his early days on the jazz scene, performing with Dizzy Gillespie, Yusef Lateef, and his fruitful collaboration with Stan Getz, the Philadelphia native launched his solo career in 1973 with Sunset to Dawn, released by Muse Records. Not one to rest on his laurels, Barron continues to tour widely–and learning more as he goes.
Barron is already thinking of his next projects for Impulse. He notes that the sessions which bore fruit on Book of Intuition were recorded in a two-day span that yielded 20 pieces-more music for hopefully another album. He's also thinking of perhaps putting together a quintet for his next Impulse date. "I feel like I'm still evolving, trying to grow," he says. "As I get older, I find that I'm more willing to leave my comfort zone and take chances as an improviser."
Kenny Barron Trio's Upcoming Performances:
February 19 / Soka Performing Arts Center / Aliso Viejo, CA
February 20 / Biamp PDX Jazz Festival / Portland, OR
April 6 – 7 / Jazz Bistro / St. Louis, MO
April 15 / Athenaeum / La Jolla, CA
April 16 / Jazz Bakery / Los Angeles, CA
April 18 / Lobero Theater / Santa Barbar, CA
* April 20 – 24 / SF Jazz Center / San Francisco, CA
April 25 / Kuumbwa Jazz / Santa Crus, CA
April 26 / Boise State University / Boise, ID
** April 28 / Zeiteron's Stage Door / New Bedford, MA
April 29 – 30 / Regattabar / Cambridge, MA
May 1 / Gilmore International Keyboard Festival / Kalamazoo, MI
May 3 – 8 / Jazz Standard / New York, NY
* Performances include various formats, for more information please visit: sfjazz.org
** Solo piano performance
Kenny Barron Trio · Book of Intuition
Impulse! Records · Release Date: March 4, 2016
For more information on Kenny Barron, please visit: KennyBarron.com
DL Media