Reggae Band Morgan Heritage Release New Album "Special Edition"
by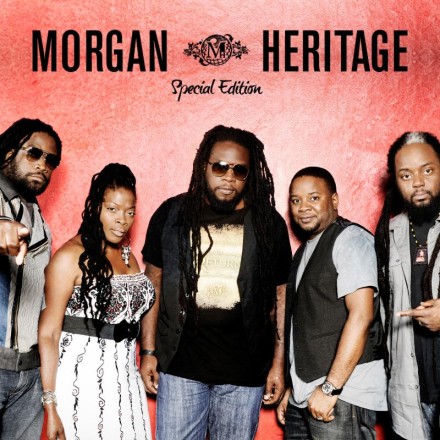 FM RECORDS RELEASES NEW MORGAN HERITAGE ALBUM, TITLED "SPECIAL EDITION," FOR PREORDER ON ITUNES
NEW ALBUM FEATURES CONTEMPORARY REMASTERED SOUND
KINGSTON, JAMAICA – January 13, 2016: FM Records released a new Morgan Heritage album, titled "Special Edition," for preorder on iTunes. The album will be released Friday, January 15, 2016 on iTunes, Amazon and Spotify.
The LP contains seven songs, showcasing Morgan Heritage's signature roots style over a sleek, sonorous instrumental production sound. The album, released for pre-order November 20, 2015, was produced by Kemar "Flava" McGregor for the FM Records label.
Formed in 1991, Morgan Heritage are considered the pre-eminent representation of roots-reggae music in the post-1990s music industry. The group is a Grammy Award-nominated vocal/instrumental ensemble comprised of five siblings: Peetah, Una, Lukes, Mojo and Gramps Morgan. Morgan Heritage has appeared on the Billboard Reggae Albums chart eight times between 2001 and 2016. The group's most recent album, "Strictly Roots," is nominated for a 2016 Grammy Award in the Best Reggae Album category.
FM Records