Jazz Vocalist Sonya Hensley Releases CD "The Essential Sonya Hensley" | Available NOW
by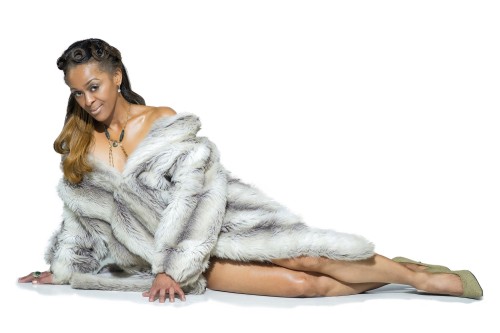 Jazz Vocalist Sonya Hensley releases new album "The Essential Sonya Hensley" – Available NOW on Amazon
"Billie Holiday refined, anyone who hears this voice and is not seduced has no soul…
Having regaled audiences in over 50 countries as featured headliner, principal performer or co-lead singer – including a 14 country tour of "Sophisticated Ladies" – Sonya Hensley is equally at ease singing jazz, R&B, Broadway, pop, Latin and blues – and has long been driven by her desire to keep expanding her horizons and bring a fresh twist to the world's most beloved songs.
The Essential Sonya Hensley, the multi-talented performer's long awaited, highly anticipated debut, finds the singer at a unique crossroads of past, present and future. In one sense, she pays homage to the Bessies, Billies and Ellas, who paved the way for her own success story, and all the legendary artists and musicians she has worked with over the years, including Les Paul, Lena Horne, Harry Belafonte, Gladys Knight, Jimmy Buffett and Ricky Martin. But the collection is more than a high-spirited, joyfully eclectic culmination of the many facets of her career.  Featuring 11 dynamic new arrangements of the works of great composers Sonya admires and the fiery Latin barnburner "C'est La Baby," penned by the singer and keyboardist Marc Gumberg, The Essential Sonya Hensley opens an exciting new frontier for her as a recording artist.
"I feel like the album is a way of paying homage to and carrying on the extraordinary gifts and legacies of those who have inspired my musical journey," says Sonya. "Les is gone, Lena is gone, as are many jazz composers and legendary critic Leonard Feather, who gifted me with the incredible blues tunes I have recorded here, 'Evil Gal Blues' and 'Born on a Friday', and some of the musicians who originally helped me on these tracks. I feel as though I am conveying the fact that I have put the time in on what has evolved into a wonderful career, finding my way through a lane with historical people I am humbled and proud to have worked with. To me, this record completes a whole era for me and fulfills a promise, allowing me now to move on to recording more of the original material I have been writing over the years."
One of the most incredible aspects of the Los Angeles based recording is the fact that it's a labor of love that took 20 years to come to fruition. Sonya started work on it in the 90s, but the whirlwind of being in constant demand from artists, touring company producers, film, TV and commercial producers and prominent venues all across the world meant a constant stream of professional distractions – much appreciated though they were. Produced by Sonya and recorded at Mad Hatter Studios, Broball and Nolan Shaheed Studios – with Van Morrison's "Moondance" captured live in Tokyo at the Maduro Club at The Grand Hyatt – features the support of many prominent musicians, including Gumberg, bassist Larry Ball (Smokey Robinson, Natalie Cole, Nancy Wilson), drummer Ndugu Chancler (George Duke, Michael Jackson, Santana) and guitarist Terry Evans (Ry Cooder, Eric Clapton, Boz Scaggs).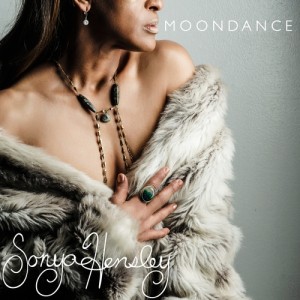 The set list rolls like a historical sweep through the many styles of music Sonya has loved and performed over the years, starting with a playful, sassy take on "My Baby Just Cares For Me" (popularized by Nina Simone in 1958) and wrapping with a cabaret version of "Over the Rainbow." Along the way, she dives full throttle into Latin music ("Besame Mucho" and her original, "C'est La Baby"), irrepressible blues (the Feather penned "Evil Gal Blues" and "Born on a Friday"), pop (via a sly acoustic medley of "This Bitter Earth" and Carole King's "You've Got a Friend") and jazz (a "Nawlins" version of "My Baby Just Cares For Me" and a sensual take on Duke Ellington's "In A Sentimental Mood."
Before launching into the details of her truly staggering resume, which includes having copy written over a hundred songs, performing in 54 countries and appearing in films ("The Cotton Club," "What's Love Got To Do With It," "Park Day," "Glitter") and on TV ("The Stranger Beside Me," "Sisters," "The Sopranos," "Weird Science"), it makes sense to let Sonya take us through reflections of some of her favorite highlights, starting with her humble beginnings in Louisville, KY.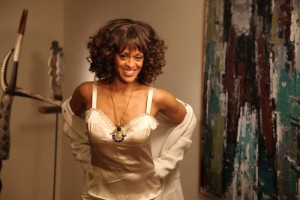 "I sang in the church choir as a teen," she says. "I was always singing to the radio, even writing lyrics over instrumentals. I started out as a dancer and won a silver medal during my teenage years for Dance in the National Act-So competition. I came to NYC on scholarship at the Alvin Ailey American Dance Theater. I always loved jazz in all my dance classes, listened to everyone from The Blackbyds and Lonnie Liston-Smith to Al Jarreau. In my first job as a dancer, we shared rooms and did eight dance numbers while the singers had their own suites and were paid more for performing only three numbers or so. So I was determined to really learn how to sing.
"I started listening as a young girl to Billie, Ella, Dinah, Sarah, and the first song I learned was 'Satin Doll," Sonya adds. "The first one I ever sang on stage was 'Sweet Georgia Brown.' I have starred in a 14 country tour of 'Sophisticated Ladies' as well as 'Dreamgirls,' 'Sweet Charity' and 'George M' with Joel Grey. I also performed at Radio City Music Hall and Carnegie Hall with Spanish singer Raphael, while doing his choreography. I toured with Ricky Martin and Harry Belafonte and worked with Lena Horne in her Broadway show. I also was the first American jazz singer to play in Thailand as a featured attraction at the Eco retreat Trisara. When I played the Grand Hyatt Roppongi Hills in Tokyo before the 2011 earthquake and tsunami, they bought me a $900 Neumann mic and it became the top grossing room in the whole complex. In fact the 59th Street area in New York where Dizzy's is located was modeled after the architecture there."
In addition to being a popular performer in Asia and the U.S., Sonya has performed her cabaret nightclub act everywhere from Amsterdam and Munich to Paris, Puerto Rico, Istanbul and Madrid. She has headlined at some of the world's most prominent venues, including The Iridium in NYC, The Cirigan Palace in Turkey, Trisara in Phuket, Thailand and CJW in Shanghai. Sonya has also done commercials for the New York Lottery, Bud Bowl and 7-Up (singing in Spanish!), and has done music videos with the late Barry White (a major featured role), Reba McEntire and Herb Alpert. She toured Australia in a "Super 70's" show as the lead female vocalist of Rose Royce with Thelma Houston, Sister Sledge and KC and the Sunshine Band. Her choreography credits include videos for Rose Royce and the show "Louisiana Women," for which she won a Dramalogue award.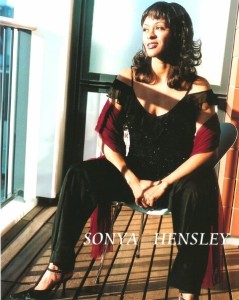 "Wherever I travel, I can always share my joy, my heart and my artistry on the stage," Sonya says. "It is always a party when I have intimate settings and international audiences. They sing, they cry, they bring me gifts and we stay in touch. Sometimes, I'm not fully aware of the way I'm able to touch people until they come up after the show and talk to me, which may be common in the U.S. but is even more gratifying in cultures where people tend to be very shy. The love they share with me tells me that I am truly giving them what I am meaning to give. It's not just about singing songs but touching people's hearts with love. That is a gift that fulfills me, and I'm grateful now to start on the next phase of my journey as a recording artist so that I can share those beautiful moments with more people than ever before."
Tom Estey Publicity & Promotion