Entertainment One Music Garners 26 Nominations for 2016 Stellar Awards
by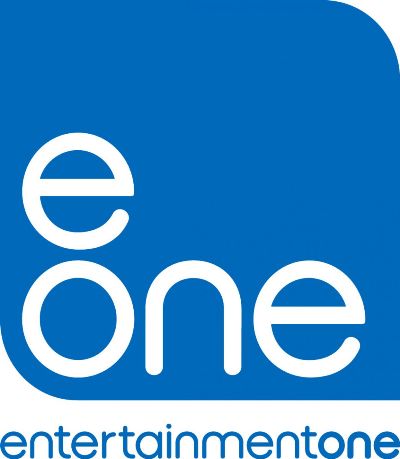 ENTERTAINMENT ONE MUSIC GARNERS
26 NOMINATIONS FOR THE 2016 STELLAR AWARDS
Erica Campbell, Dorinda Clark-Cole, Karen Clark Sheard, J.J. Hairston,
William McDowell, Jonathan McReynolds, Derek Minor, Alexis Spight, Full Gospel Baptist Church Fellowship Super Mass Choir, and 3 Winans Brothers Garner Multiple Nominations across 19 Categories
Nashville, TN (January 5, 2016) – Entertainment One Music (eOne Music) celebrates a chart-topping year in music, with 26 nominations in 19 categories for the upcoming 31st Annual Stellar Gospel Music Awards. Encompassing nominations for 10 artists, major Stellar Award nominations include the categories of Artist of the Year, Song of the Year, CD of the Year and many more. Delivering a range of hit projects from both newer artists and industry icons, with the powerful sounds of contemporary and traditional gospel to choir and hip-hop, the nominees are: Erica Campbell, Jonathan McReynolds, Dorinda Clark-Cole, Karen Clark Sheard, J.J. Hairston & Youthful Praise, William McDowell, Derek Minor, Alexis Spight, Full Gospel Baptist Church Fellowship Super Mass Choir, and 3 Winans Brothers.
Phil Thornton, eOne Music Vice President and General Manager, Urban Inspirational, says: "Wow! It's truly an honor for eOne Music to be recognized with 26 nominations from the Stellar Awards this year for such a range of incredible projects! We are proud to celebrate and support the milestone works and creative inspiration that everyone from Erica Campbell and Jonathan McReynolds, to William McDowell, Karen Clark Sheard, Derek Minor and more continue to bring to fans across the world."
Below is the full list of eOne Music's Stellar Award nominations by artist. The 31st Annual Stellar Gospel Music Awards will be taped on Saturday February 20, 2016 in Las Vegas, NV.
eOne Music 2016 Stellar Award nominations:
Erica Campbell – Help 2.0 (My Block Inc./eOne Music)
ARTIST OF THE YEAR
ALBERTINA WALKER FEMALE VOCALIST OF THE YEAR
CD OF THE YEAR
CONTEMPORARY FEMALE VOCALIST OF THE YEAR
CONTEMPORARY CD OF THE YEAR
URBAN/INSPIRATIONAL SINGLE OR PERFORMANCE OF THE YEAR – I Luh God
MUSIC VIDEO OF THE YEAR – I Luh God (Dale "Rage" Resteghini)
RECORDED MUSIC PACKAGING OF THE YEAR (Derek Blanks)
Jonathan McReynolds – Life Music: Stage Two (Tehillah Music Group/eOne Music)
ARTIST OF THE YEAR
MALE VOCALIST OF THE YEAR
CONTEMPORARY MALE VOCALIST OF THE YEAR
URBAN/INSPIRATIONAL SINGLE OR PERFORMANCE OF THE YEAR – Gotta Have You
MUSIC VIDEO OF THE YEAR – Gotta Have You (Derek Blanks)
Dorinda Clark-Cole – Living It (Light Records/eOne Music)
SONG OF THE YEAR – "BLESS THIS HO– — USE"
ALBERTINA WALKER FEMALE VOCALIST OF THE YEAR
TRADITIONAL FEMALE VOCALIST OF THE YEAR
Karen Clark Sheard – Destined To Win (Karew Records)
CONTEMPORARY FEMALE VOCALIST OF THE YEAR
PRODUCER OF THE YEAR – Donald Lawrence, Daniel Weatherspoon, & J. Drew Sheard
J.J. Hairston & Youthful Praise – I See Victory (Light Records/eOne Music)
CHOIR OF THE YEAR
CONTEMPORARY CHOIR OF THE YEAR
William McDowell – Send The Rain (Delivery Room Music/eOne Music)
TRADITIONAL MALE VOCALIST OF THE YEAR
Derek Minor – Empire (Reflection Music Group/eOne Music)
RAP/HIP-HOP GOSPEL CD OF THE YEAR
Alexis Spight – Dear Diary (Uncle G Records/eOne Music)
CONTEMPORARY CD OF THE YEAR
Full Gospel Baptist Church Fellowship Super Mass Choir – The Kingdom Sound (Tehillah Music Group/eOne Music)
CHOIR OF THE YEAR
TRADITIONAL CHOIR OF THE YEAR
3 Winans Brothers – Foreign Land (eOne Music)
GROUP/DUO OF THE YEAR
For more information and to connect with eOne Music Nashville, visit:
Website: http://entertainmentone.com/music
Facebook: /eOneMusicNashville
Twitter / Instagram: @eOneNashville