R&B Group SILK Releases New Single "Love 4 U 2 Like" from Forthcoming Album "Quiet Storm" (Coming March 18th, 2016) | WATCH VIDEO!
by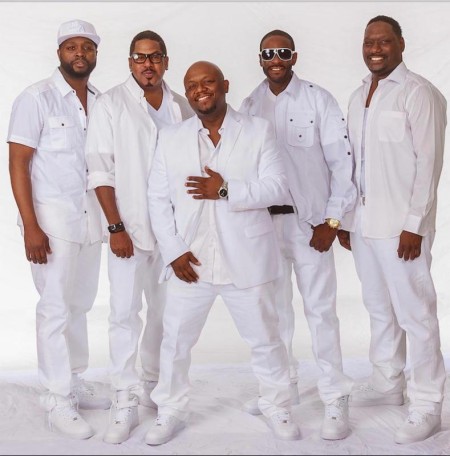 Celebrated R&B Quintet SILK Brings The Quiet Storm
First New Album in a Decade Coming March 18, 2016 – In Time For The Holidays They Come Bearing the Gift of Song!
Watch New Video Below
When Silk takes the stage, the five-man R&B harmony group makes it a mission to electrify the crowd with their dynamic vocal abilities and thrilling stage presence- an all too rare commodity on the contemporary R&B scene. Always on their A-game, Silk is a constant reminder of just how thrilling a male R&B vocal group can be, in a musical style perfected by a number of great talents ranging from The Temptations to Boyz II Men. Silk emerged in the 90s with a string of sexy and timeless hits such as "Freak Me," "Hooked On You" and "Lose Control" among other memorable anthems. Their smooth harmonies live up to their name and they have reigned as one of the greatest male R&B vocal groups of the past 25 years. They continue-with all five original hit-making members now that lead vocalist Lil G has returned-to tour and mesmerize large audiences with hits and stunning harmony singing and emotive lead vocals. On March 18, 2016, Silk will release Quiet Storm, their long-awaited new album, and first in a decade. Featuring production by Wirlie Morris, who has produced hits for Charlie Wilson, Keith Sweat and Dru Hill, the album delivers a sparkling set of all-originals that deliver Silk's classic style but with an updated and refreshing sound palette. Silk's lead single, "Love 4 U 2 Like" is a romantic tune that is a definite mood-setter and intriguing first taste of Quiet Storm.
Silk got together as teenagers in 1989 in Atlanta and before long their talents caught the eye of hit-making artist/producer Keith Sweat, who signed the young singers, becoming their mentor. By 1992 their classic line-up of Gary "Big G" Glenn, Gary "Li'l G" Jenkins, Timothy "Timzo" Cameron, Jimmy Gates, Jr., and Jonathan "John John" Rasboro had solidified and Silk scored their first hit with "Happy Days," followed by their #1 R&B smash "Freak Me" in 1993. Silk was blessed with a decade-plus run of charts hits, including such staples as "Lose Control," "Girl U For Me," "I Can Go Deep," "Hooked On You" and "Meeting In My Bedroom," selling nearly 3 million albums in the process. In 2004 "Li'l G" Jenkins launched a solo career, appearing in Tyler Perry's play Madea's Family Reunion and the group continued as a quartet, releasing an album of covers, Always & Forever in 2006 and performing concerts worldwide. In 2014, "Li'l G" rejoined the group and they began working on material for a new album. Show-stopping performances on televised Soul Train Awards, BET Music Awards and the Trumpet Awards, demonstrated Silk's ongoing vitality and whetted their fans appetite for new Silk music. The Quiet Storm album is the fruit of two years of crafting just the right material and "Love 4 U 2 Like" is a great example of the quality of the upcoming album.
Shanachie Records