WATCH NEW VIDEO! R&B Singer K. Harrison to Drop New Single "Nothin'" | New Album "One Love" Coming in 2016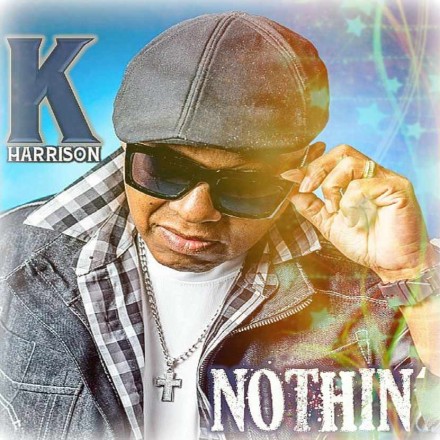 Grammy Award Winner K. Harrison Debuts New Single As Solo Artist
ATLANTA – Nov. 16, 2015 – PRLog — Grammy Award Winner K. Harrison debuts his first new single, Nothin', as a solo artist on JulKei Records. While usually heard as a background vocalist, Harrison's first single from the forthcoming debut album One Love, showcases Harrison's "Now Sound." Harrison's signature Now Sound refers to combining the former funk and R&B era with a new soundscape that shakes up the predictable sounds of today's music.
In a musical career that has spanned decades, K. Harrison (formerly known as Keith Harrison) has earned his reputation as a renaissance man of the music industry. He has distinguished himself as a bandleader, solo artist, sideman, songwriter, producer, arranger, and film composer. His diversity and talent includes performing and recording with some of music industry greats including HeatWave, Ohio Players, Faze-O, Jeff Lorber, Ray Parker Jr., Morris Day and the Time, Charlie Wilson and many more. It was during his tenure with the Dazz Band that he earned the prestigious Grammy Award for the hit single "Let It Whip".
The One Love CD, to be released Spring 2016, showcases K. Harrison's true talent with his never heard before "Now Sound". The first single, Nothin' can be found at iTunes, CD Baby and all your favorite on line media outlets. For more information on K. Harrison or for booking inquiries go to www.thekharrison.com.