Canadian R&B/Soul Songstress Natasha Waterman Releases Holiday Track "This Is a Silent Night"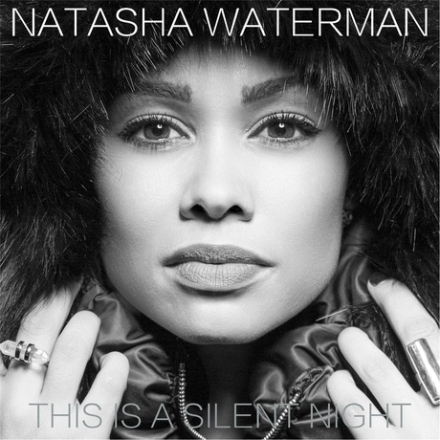 Natasha Waterman and Derek Brin have collaborated yet again to make this Christmas masterpiece – a heartfelt, soulful song to play throughout the Christmas holidays.
New Single "This Is A Silent Night" is Available NOW on iTunes! TAKE A LISTEN!
Natasha Waterman is one of Canada's best-kept secrets. As a double threat, the singer/songwriter is no stranger to Canada's R&B scene and has been making her mark for years. Since her debut in Shaun Boothe's single "One by One," Waterman's star continues to rise. Best known for her sultry, powerhouse voice and heartfelt lyrics, Waterman is set to release the highly anticipated follow-up to her celebrated debut album "Long Road." In an age of auto-tuned, self-professed singers & swagger coaches, Waterman is comfortable staying true to herself. As beautifully crystallized with "Long Road," she effortlessly evokes a raw emotion with a bare honesty that nourishes the soul.
Born in Toronto to an American father (African/Aboriginal) and Canadian mother (English/Scottish), her family wasn't surprised when she followed in her father's musical footsteps. Falling in love with music at age 11, writing lyrics proved therapeutic and became a way to escape a difficult period in her life. By the time she was 14, Waterman was wowing crowds as a rapper. A natural performer, it didn't take long for her to blow away audiences with her incredible voice.
Citing Gladys Knight, Diana Ross and Stevie Nicks as her musical influences, Watermancredits her mother and grandparents for keeping her focused and instilling in her the motto she lives by, "Do what you have to, to do what you love."
As a singer, Waterman has recorded with some of Canada's biggest artists, including Ivana Santilli and Choclair. As a songwriter, she has numerous TV and films credits with such memorable songs "One by One," from the CBC movie "Doom's Day" and "State of Emergency"from David Sutherland's film, "Love, Sex and Eating the Bones" starring Hill Harper. She has penned songs for Canadian Idol Season 2 winner Kalan Porter's double platinum album, "214 days" and Season 3 winner Melissa O'Neil's self-titled album. Notable co-writing partners include Randy Bachman, Robbie Patterson, Marc Jordan, Rob Wells, Bobby Cameron, Luke McMaster and Tupelo Honey.
After receiving acclaim for "Long Road," Waterman embarked on a well-received North American multi-city tour. Many music industry heavyweights took notice, including R&B singer Maxwell's bass player, Sean Ray Michael, who personally invited her down to Alabama for a special performance.
With this kind of support, the ever-evolving chanteuse is ready to take her music to the next level. Where "Long Road" was a celebration of love and life, her yet-to-be-titled second album will be intimate and reflective, telling personal stories that will resonate with many, and offer the refreshing authenticity her fans have come to expect.
With a brand new album and upcoming performances on the way, Waterman's future looks bright. She will next be seen nationwide in the reality series "Canada's Got Talent." As if that's not enough, when she's not in the studio or on stage, Waterman is dedicated to spending quality time with her biggest fans: her family. Watch out for Natasha Waterman in 2016! There's no stopping her now!