WATCH NEW VIDEO! The Wardlaw Brothers Releases New Single "We Will Survive" in Support of Breast Cancer Awareness Month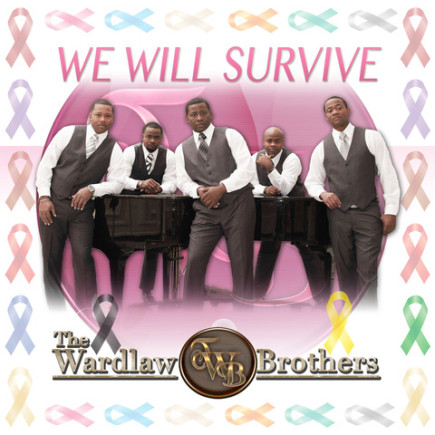 THE WARDLAW BROTHERS Highlight October with Top 30 Radio Single and Support Breast Cancer Awareness Month!
THE WARDLAW BROTHER'S "COME THROUGH" Heats Up Gospel Radio This Week At #24 On Chart
TWB5 Lend Their Voices To Support Breast Cancer Awareness Month With "We Will Survive" Single and Appearance on Good Morning America
The Wardlaw Brothers are a family of singers that are focused on ministry and driven to sustain excellence in everything they do. Each brother is blessed with an incredible gift of vocal aptitude that when unified as five together yields a dynamic musical experience and high-spirited worship atmosphere. Their newest single and first glimpse of their forthcoming 2016 project is heating up Gospel radio. "Come Through" is their quartet inspired track produced with a contemporary flare that imparts a reassuring message. "Come Through" is impacting Gospel Radio and has surged to #24 on Billboard's BDS Chart this week. TWB is also set to release the official music video in November for their rising hit "Come Through" which is a follow-up to their 2014 Top 20 hit and fan favorite song "Right Now Lord".
Along with promoting their new single, TWB has a personal mission specific to October. The brothers wrote and released a special song and music video "We Will Survive" in support of Cancer research and to support those impacted by the life altering disease. TWB recently made a stop by Good Morning America in New York last week to share a sample of the song in support of National Breast Cancer Awareness Month.

The Wardlaw Brothers with Robin Roberts
"We've lost many friends and loved ones over the years and even while we were completing this video in 2013, our Uncle Clyde lost his battle to Pancreatic and Liver Cancer," TWB shares. "Cancer has affected us all in one way or another. We are hopeful that we one day have a cure and until then we will do our part and stay in the fight."
The Bellamy Group