WATCH NEW VIDEO! R&B Group Shalamar to Release New Single "Slow Dance" on Oct. 20th, 2015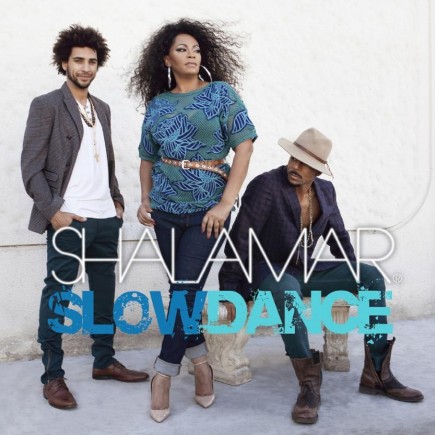 Shalamar To Release New Maxi-Single "Slow Dance" On October 20th, 2015
The Spectra Music Group welcomes Shalamar to their incredible artist roster and is releasing the brand new maxi-single "Slow Dance" by the platinum selling icons on October 20th, 2015.
Available NOW on Amazon!
NEW YORK – PRLog — The Spectra Music Group welcomes the platinum-selling iconic artists Shalamar to their talented roster to release their brand new single "Slow Dance." Shalamar is led by the Grammy Award Winning original member of the group, Jody Watley, who is a style, music and dance icon and one of the MTV Music Video Awards most nominated female artists ever, as well as being a recipient of Billboard Magazine's Lifetime Achievement Award.
Shalamar has several gold and platinum albums, with global hits like "A Night To Remember", "Take That To The Bank", "The Second Time Around", "I Owe You One", "Make That Move", "Right In The Socket" and more.
Joining Ms. Watley in Shalamar are singer/dancer/choreographers Rosero McCoy and breakout young Ohio talent Nate Allen Smith. The trio's dynamic stage show breathes new life into the Shalamar classics, and the energy put into their brand new single "Slow Dance" will have fans dancing in the streets.