Music Rights Organization SESAC Signs Music Legend George Clinton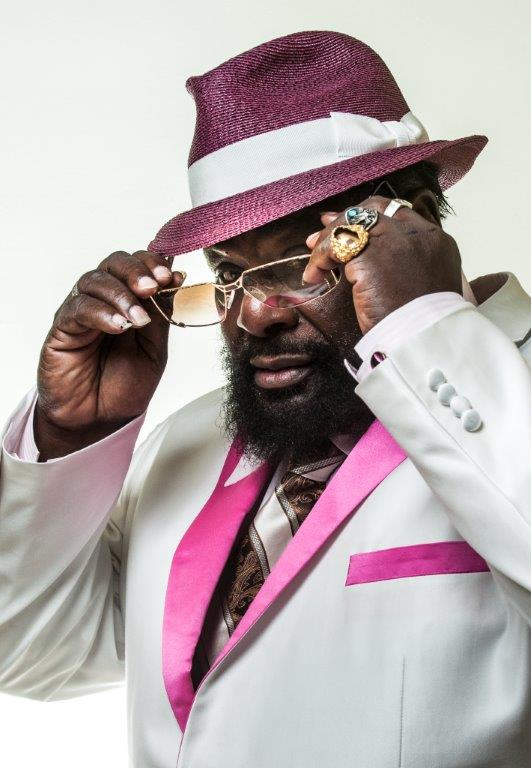 SESAC Signs Funk Music Icon George Clinton
Music Rights Organization To Represent the P-Funk Innovator
NASHVILLE, TN (PRWEB) SEPTEMBER 18, 2015: The incomparable George Clinton, musical genius, primary architect of the P-Funk musical movement and member of the Rock and Roll Hall of Fame, has signed with SESAC for representation.
"There's no disputing that George Clinton is one of the most unique musicians of the past four decades. His creative genius has informed multiple generations of music lovers and he has left an indelible mark on the international music scene. We are incredibly proud to welcome Mr. Clinton to our SESAC family,"' said John Josephson, chairman and CEO, SESAC.
"Me and SESAC are a good match," Clinton says. "I've never been satisfied doing the same ole thing over and over. You need to look for new ways to do things, make the most of a situation or a copyright, in this case. And that's why I am excited to be a partner with SESAC. I like that they take charge of this business, making things happen for their songwriters and publishers."
Clinton's musical career has spanned five decades as songwriter, performer and producer. Known for his outlandish and colorful clothes, hair and oversized glasses, Clinton has worked alongside scores of artists, including Primal Scream, Snoop Dogg, Ice Cube and Carlos Santana. He has produced records for the Red Hot Chili Peppers, among others, and has been cited by many rappers as a major influence.
Clinton, who has recorded 19 studio albums since the 1970s, has been called one of the most foremost innovators of funk music, along with James Brown and Sly Stone. His radio singles "Atomic Dog," "Last Dance," "Nubian Nut" and "Do Fries Go With That Shake" were among R&B's top hits of the 1980s.
Adding to his creative resume, Clinton has appeared in a number of films, including "Graffiti Bridge, "House Party," "PCU," "Good Burger" and "The Breaks." He appeared as himself in the Cartoon Network show "Space Ghost Coast to Coast." Clinton's voice, as well as his song "Loopzilla," are featured in the "Grand Theft Auto: San Andreas" video game.
Fresh off an international tour that took him through the United States, the United Kingdom, Australia, Japan and New Zealand, Clinton is currently touring in support of his newest album, "First Ya Gotta Shake the Gate."
ABOUT SESAC
SESAC is a music rights organization that serves both the creators of music and music users through music licensing services and the use of information technology and data science to provide timely, efficient royalty collection and distribution. SESAC's performing rights subsidiary is the second oldest and most progressive PRO in the U.S., the only PRO to pay monthly radio royalties, and was the first PRO to pay songwriters and publishers for live performances in venues of any size. Its affiliate roster continues to grow, with recent signings such as Mariah Carey, Zac Brown, Green Day, Kesha, Charli XCX and Nikki Sixx joining stalwarts Bob Dylan, Neil Diamond, Lady Antebellum and the Kurt Cobain catalog. Additionally, SESAC has long represented the music on some of TV's biggest shows including Grey's Anatomy, How I Met Your Mother, Parenthood, Dateline NBC and Dr. Phil among many others. The acquisition of the Harry Fox Agency (HFA), the leading U.S. mechanical rights organization, positions SESAC as the ONLY might rights organization in the United States, with the ability to offer singular licenses for the works for its affiliated writers and publishers that aggregate both performance and mechanical rights. This allows SESAC to drive greater efficiency in licensing for music users, as well as enhanced value for music creators and publishers. SESAC's Rumblefish subsidiary is a leader in music micro-licensing, network monetization on platforms such as YouTube and license verification utilizing its patented RadKey technology. Headquartered in Nashville, the company also has offices in New York, Los Angeles, Atlanta, Miami and London.