LISTEN TO NEW MUSIC! R&B Singer Avant Returns w/New Album "The VIII" on Sept. 25th | Single "Special" Available NOW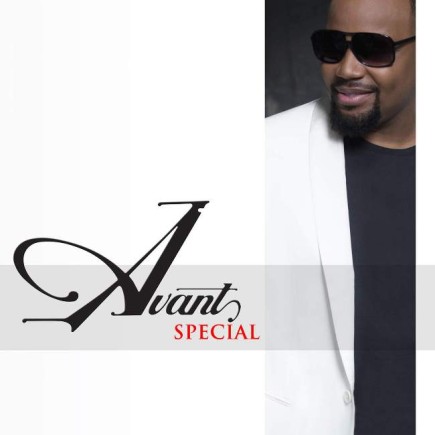 R&B Crooner Avant to Release New Album "The VIII" on Sept. 25th, 2015. Order The VIII on Amazon. LISTEN TO NEW SINGLE "Special"
Good Day Readers & Welcome Back!
Coming Sept. 25th is the return of one of the finest singers in R&B, Mr. Myron Avant, otherwise known throughout the soul music industry as Avant, and his new project "The VIII" – coming courtesy of Mo-B ENTERTAINMENT, INC (MOE). The album is available for pre-order now on Amazon and lead single "Special" has already made some traction throughout cyberspace and beyond. This will be his 8th studio recording to date, joining an impressive list of releases and hit singles from over the years – showcasing his niche for bringing music lovers a taste of romantic, meaningful ballads and tracks to rhythm and blues. The singer, who hails from Cleveland, OH, seeks to bring something new and fresh to the spectrum with "The VIII" and T.U.M.S. will stay on the case for more details about the project as news comes.
In the meantime, check out the new single above and take some time out readers and pay Mr. Avant a visit to any of his social media connections shown below.
Connect with Avant:
Facebook: https://www.facebook.com/avant
Twitter: https://twitter.com/avantmusic
Official Website: http://avantlivemusic.com/
Purchase "Special": http://www.amazon.com/Special/dp/B00ZBCIZWW/ref=sr_1_1?ie=UTF8&qid=1441987822&sr=8-1&keywords=avant+special
Pre-Order "The VIII": https://itunes.apple.com/us/album/the-viii/id1031754821?app=itunes&ign-mpt=uo%3D4
The Urban Music Scene