Legendary Singer Oleta Adams Returns with 2 New Singles "Long And Lonely Hours" & "Safe And Sound" | LISTEN!
by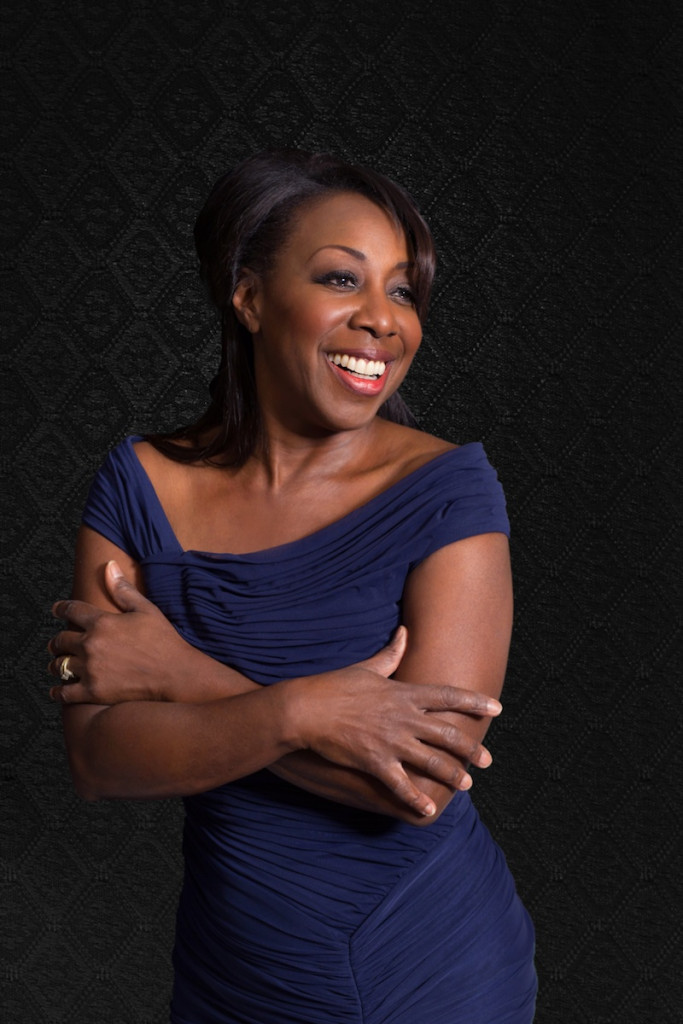 SOUL/JAZZ/GOSPEL SINGER/SONGWRITER
OLETA ADAMS
SHARES HER BELIEF IN THE POWER OF
MUSICAL PRAYER ON TWO NEW
DIGITAL SINGLES, "LONG AND LONELY
HOURS" AND "SAFE AND SOUND"
Twenty four years after Oleta Adams' empowering version of the Brenda Russell-penned "Get Here" became a Top 5 Billboard 100 hit, earned her a Grammy nomination for Best Female Pop Vocal Performance and was adopted as an anthem for the U.S. troops in the Gulf War, the veteran soul, jazz and gospel singer, songwriter and pianist continues to touch people around the world with comfort, compassion and a beautiful, much needed sense of catharsis.
Responding graciously to fan requests for recordings of two of her most requested songs of the past few years, Adams has simultaneously released "Long and Lonely Hours" and "Safe and Sound" digitally in a multitude of platforms – including iTunes, CD Baby and Amazon.com. More than simply lush, heartfelt ballads showcasing her trademark stunning vocals, these two tracks were written as musical prayers touching on important spiritual and societal issues.
Inspired in part by the last years of her mother's life as she battled cancer, "Long and Lonely Hours" (subtitled "Prayer of the Afflicted") touches upon the loneliness of a dying person and the questions, hopes, doubts and fears that go into a prayerful conversation with God during the struggle between life and death. It is a song for anyone who has ever suffered or known someone who has been through the experience. In the bridge section, Adams asks, "Lord, can't you hear me in my suffering/Prayers of a sorrowful song/Father come near me, help me, love me/Don't let me anguish too long." Later she asks directly for healing, whether that may come physically in this life – or as a release into the next: "Father, hurry, don't delay/Master, you're the great physician/Could you please heal me today."
On the soulful and lyrical, acoustic guitar driven "Safe and Sound," Adams offers a heartfelt prayer of protection in response to recent events that have jarred our collective sense of security, and an increasingly troubled society that is often frightening for parents raising young children. Adams concludes each of the three verses describing different stages of a child's life with a plea that resonates with all mother and fathers: "Keep him safe and sound/Keep him safe and holy/When I'm not around." In the bridge, she reflects on the connection between earthly parents and our Heavenly Father: "What a mystical creation you've turned our lives into/From the love that we've been given/We're living to give him right back to you."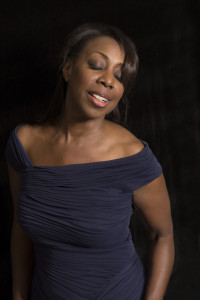 "Long and Lonely Hours" and "Safe and Sound" are the lead tracks of an upcoming album (release date TBA) of musical prayers that Adams is currently working on entitled A Place for Peace.
"My interest in writing songs as musical prayers stemmed from some observations I made after 9/11, when people were shaken and found themselves back in church, seeking comfort and healing, holding hands and lighting candles – yet not knowing quite how to articulate meaningful prayers that captured their emotions and needs," says Adams, who released the gospel oriented album Come Walk With Me in 1997 – seven years after her breakthrough Circle of One.
"My journey into this type of songwriting has been about exploring what prayer means," she adds "Over the years, fans who came to my shows told me they used my music to soothe them in their time of sorrow, and it came to my heart that perhaps I could help them learn the words to say. One of my favorite parts of being a performer is having the opportunity to bless people with my music, be part of their lives and write and sing songs that comfort them through difficult times."
Adams has been in typical whirlwind touring and performing mode throughout 2015, having recently returned from South Africa (where she performed with singer/guitarist Jonathan Butler) and heading soon to the North Sea Jazz Festival and then Istanbul. In August, she will be performing in Chicago and San Jose, CA with drummer/composer Terri Lyne Carrington; Adams appears on Carrington's upcoming The Mosaic Project: Love and Soul, which also features R&B and jazz greats Natalie Cole, Lalah Hathaway, Chaka Khan, Ledisi, Chante Moore, Valerie Simpson, Nancy Wilson and Lizz Wright.
Purchase "Safe And Sound": http://www.amazon.com/Safe-and-Sound/dp/B00YZR0TIW/ref=sr_1_1?ie=UTF8&qid=1438285472&sr=8-1&keywords=oleta+adams+safe+and+sound
Purchase "Long And Lonely Hours": http://www.amazon.com/Long-and-Lonely-Hours/dp/B00YZRW0O8/ref=sr_1_1?ie=UTF8&qid=1438285349&sr=8-1&keywords=oleta+adams+long+and+lonely+hours
Tour Dates for Ms. Oleta Adams:
July 10 – North Sea Jazz Festival – Holland
July 12 – Istanbul, Turkey
Aug 8 – San Jose, CA – San Jose Jazz Festival – Special Guest with Terri Lynn Carrington – 3 songs
Aug 22 – Chicago, IL – LIttle Black Pearl – Special Guest with Terri Lynn Carrington – 3 songs
Aug 28 – Richmond, VA – PRIVATE EVENT
Aug 29 – NYC, NY – BB Kings Blues Club
Sept 11-12 – Boston, MA – Scullers Jazz Club
Sept 27 – Houston, TX – House of Blues – Fundraising Event
Oct 8 – Amsterdam, Holland – PRIVATE
Oct 13 – Houston, TX Zilkha Hall – PRIVATE
Nov 6 – Alexandria, VA –
Nov 7 – Annapolis, MD
Dec 12 – Cerritos, CA – Cerritos Performing Colors of Christmas
Dec 14-15 – San Francisco, CA – Symphony Hall – Colors of Christmas
Tom Estey Publicity & Promotion