The Top 100 R&B Slow Jams #4 | Alexander O'Neal – If You Were Here Tonight
by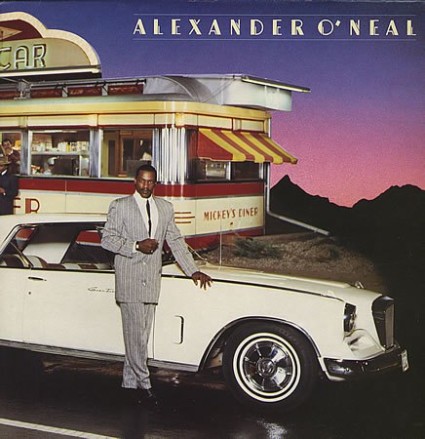 Yes….we still got this….
One thing about long time, well known, classic R&B singer Alexander O'Neal's journey into the music stream is this: His music STILL rolls on….WELL past bedtime. From the 80's .. til .. NOW.
So T.U.M.S. Readers, which one of his classic morsels should we choose tonight: "Sunshine" (ooooohhhh), "Crying Overtime" (YES!), or "Never Knew Love Like This" (w/Cherelle)?
Nahh…We drop this slow jam mix-tape masterpiece: "If You Were Here Tonight."
A Mississippi Native, Mr. O'Neal's recipe for a R&B jam came previously from the streets of Minneapolis. His background once flanked by Funk group THE TIME & music legend Prince only led to a promising and memorable career as a solo artist. This man's legacy NOW speaks volumes.
You can find this ballad on the self-titled album "Alexander O'Neal" (1985).
Turn the lights OUT. Slow it ALL down…T.U.M.S. sparkles the slow jams with our recognition of Alexander O'Neal's hit "If You Were Here Tonight" at #4!
To access our current countdown list of Top 100 R&B Slow Jams, please click here!
The Urban Music Scene.com