Sheryl Lee Ralph to Receive HARTS International Foundation Innovative Peace Award
by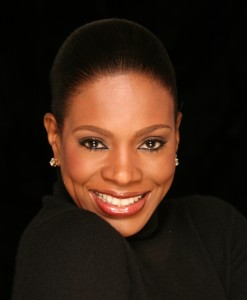 Sheryl Lee Ralph to recieve HARTS International Foundation Innovative Peace Award in Arts and Philanthropy
Photo Credit: Reggie Anderson
Los Angeles, California … Her Excellency Ama Tutu Muna, Minister of Art and Culture, The Republic of Cameroon has announced that actress and honored AIDS activist Ms. Sheryl Lee Ralph has been chosen to receive the HARTS International Foundations Innovative Peace Award in Art and Philanthropy for her years of committed global service in the fight against HIV/AIDS through her D.I.V.A. Foundation. Ms. Ralph will accept this award at the Musee National Museum Gala, Friday January 16th, 2015 in Yaounde, Cameroon.
"For the past 25 years Ms. Ralph's non-wavering commitment to raising awareness and promoting the need for testing has positioned her to receive this great honor."
Others scheduled to be in attendance include, International icon & Grammy Hall of Famer Dionne Warwick, and former premier ballerinas of the American Ballet Company, Maxim Beloserkovsky and Irina Dvorovenko will perform. Additionally top African entertainers; X Maleya, Kareyce Fotso, Onana, Stanley Enow (MTV Africa Award Winner),and Dynastie le Tigre will also participate in this event.
The Gala Awards Ceremony will raise funds and awareness of the HARTS INTL Foundation's International Arts and Culture Exchange seminars and workshops taking place in Cameroon, New York, and Paris, during the fall of 2015.
"
As the D.I.V.A. Foundation celebrates 25 years of committed community service, it is with admiration and appreciation that we celebrate with Ms. Ralph in this global achievement."
Tom Estey Publicity & Promotion