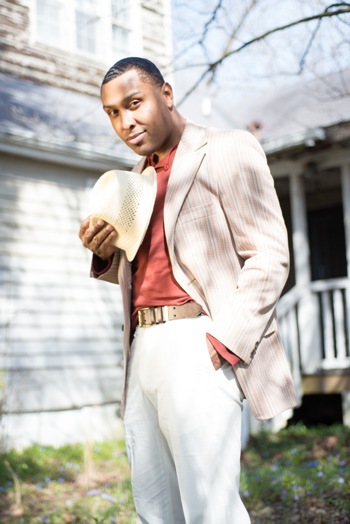 CHART-TOPPING R&B SENSATION, SINGER & SONGWRITER
NOEL GOURDIN CONTINUES TO ENCHANT WITH NEW SINGLE & VIDEO
"PATIENCE" FROM CD
CITY HEART, SOUTHERN SOUL

R&B Singer/songwriter Noel Gourdin is a fan of powerful music with potent messages. Influenced by iconic voices like Marvin Gaye, Otis Redding and Johnny Taylor, Gourdin has learned a thing or two about crafting songs that speak to the heart, mind and soul. His rich buttery smooth alto, flavored with a gritty and bluesy undercurrent and punctuated by agile gospel riffs, make him instantly recognizable.