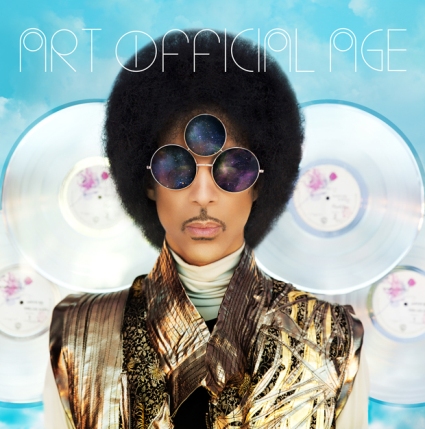 Prince to Release Solo Album, "Art Official Age" and "PLECTRUMELECTRUM" with 3rdEyeGirl
on September 30th.

LISTEN TO NEW SINGLE "FUNKNROLL"!

Good Day Readers and welcome to another weekend on T.U.M.S.!

Of course, you KNOW we had to kick off Saturday with a look or mention of the new releases coming from Music Legend PRINCE. Yep, the purple one is slated to drop not one, but TWO masters for your ears come Sept. 30th. One of them, "Art Official Age" has already been streaming a few tracks through cyberspace in recent weeks, including "Breakfast Can Wait". We have another one of them, "FUNKNROLL," available for your listening pleasure right here below. The "Art Official Age" project boasts 13 tracks of serious flavor, much of the tracks come reminiscent of Prince's classic funky R&B rhythm and beats.