New Collaboration: Next Step, Kathy Sledge & The Aristofreeks to Release New Single "Everybody Get On Up" on Aug. 5th, 2014
by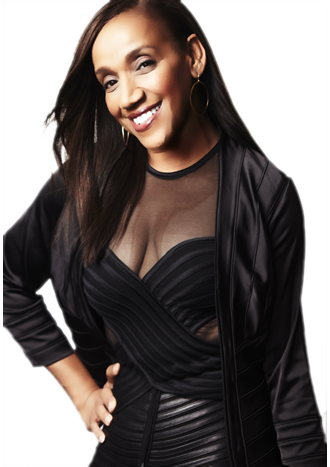 Legendary Dance Divas Next Step (formerly Of Chic), Kathy Sledge (pictured) And Ibiza Producers The Aristofreeks Collaborate On New Disco Demolition Inspired Song "Everybody Get On Up" Set To Release August, 2014
Aristofreeks set to release new remix of Chic's classic of 'Le Freak' out on August 5
LOS ANGELES, Aug. 4, 2014 /PRNewswire/ — 'Everybody Get On Up', the new single by Next Step comprised of former Chic singers Norma-Jean Wright, Luci Martin, Alfa Anderson and featuring Kathy Sledge of Sister Sledge and Ibiza producers the Aristofreeks is set for August 2014 release on PEM (Pacific Electronic Music). These artists and the Aristofreeks came together on this new single inspired by the 35th Anniversary of Disco Demolition, a night at an American Baseball Game in the summer of 1979 where over 55,000 fans destroyed thousands of Disco records and proclaimed the end of the genre with the popular phrase, "Disco Sucks." It was at once the death and birth of the dance music genre and has become the source of a huge celebration 35 years hence on the Spanish Island of Ibiza, the world-wide heart of dance music and party culture. To fuse the two eras, the Aristofreeks will also release a newly remixed version of Chic's classic 'Le Freak' on August 5, 2014, on Warner/Rhino. That single alone largely defines the spirit and feeling of the Disco era.
The Aristofreeks aim is to inject the original Disco music vibe into modern house and EDM music by putting a new spin on Disco classics. This was first evidenced earlier this year with the release of another Aristofreeks produced updated version of a dance classic, 'We are Family' feat. Kathy Sledge. Ironically, Nile Rodgers who is enjoying his own fresh success with multiple 2014 Grammy Wins for his work on the Daft Punk LP, Random Access Memories and monster global #1 single, 'Get Lucky' also helps to bind together the movement that the Aristofreeks are creating. Rodgers produced the original Chic, 'Le Freak' track and 'We Are Family'. The Disco inspired grooves of 'Get Lucky' came to life with Rodgers unique and inspired guitar infusion.
"Putting a modern twist on disco classics, show that disco is once more alive and sought out today. Bringing back the funk and fun to merge with modern beats through reworks of existing Disco anthems and the creation of new dance classics like Everybody Get On Up, is what we aim to do," said the Aristofreeks.
ABOUT THE ARISTOFREEKS
Aristofreeks are comprised of DMC mixing championship finalist Max Martire (Space Ibiza/Amnesia Ibiza/Warner Music) and the internationally renowned musical chameleon, Lenny Ibizarre (Amnesia Ibiza/Cafe Del Mar Ibiza/Warner Music). Both were at the forefront of the electronic movement in 1988 and soon after had their first breakthroughs starting in Ibiza 1991. Now, two of the most eclectic characters of the music history of Ibiza have united as the most innovative and dynamic DJ duo in the world.
Media Contact: Courtney Barnes, courtneybarnespr@gmail.com or (323)466-9300.
SOURCE Pacific Electronic Music