Memphis Music Hall of Fame 2014 Inductees to be Revealed on June 26th, 2014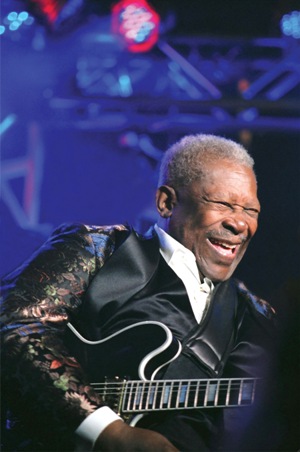 Nine New Inductees Set To Join Roster That Includes B.B. King, Johnny Cash, Elvis Presley, Isaac Hayes, Al Green, Jerry Lee Lewis, Otis Redding, Howlin' Wolf, ZZ Top
This Thursday, June 26, officials with the Memphis Music Hall of Fame will announce the names of nine luminaries of Memphis' rich musical legacy for 2014 induction into The Hall. The 2014 Memphis Music Hall of Fame inductees will be announced at a special press conference to be held at Hard Rock Cafe, 315 Beale Street, beginning at 3:00 PM/CDT.
The Memphis Rock 'n' Soul Museum administers the annual Memphis Music Hall of Fame announcement and induction, in cooperation with Memphis' many music organizations and attractions. This is the third year that icons of Memphis music will have been inducted into The Hall. Those announced at this Thursday's press conference will be honored at The Memphis Music Hall of Fame Induction Ceremony in November, 2014. The inductees have been selected by a national Nominating Committee comprised of authors, music historians, national educators, and members of the music community. This year's inductees will join a roster of other world-changing inductees which includes Isaac Hayes, B.B. King, Elvis Presley, Jerry Lee Lewis, Johnny Cash, Howlin' Wolf and 32 others.
Each year, inductees are honored and celebrated through their own dedicated tribute page on the Memphis Music Hall of Fame's award-winning web site (www.memphismusichalloffame.com), and each receives the Mike Curb Award, a locally hand-crafted trophy and the official award of the Memphis Music Hall of Fame.
At the press conference, Memphis Music Hall of Fame officials are also expected to elaborate on plans for a Hall of Fame exhibit and museum to be housed in the new Hard Rock Cafe location at 126 Beale Street and Second in downtown Memphis. The building is the former location of the legendary Lansky Bros., known as the "Clothier to the King" for outfitting rock pioneers like Elvis Presley, Jerry Lee Lewis, Rufus Thomas and others.
The Memphis Rock 'n' Soul Museum is located at 191 Beale Street at FedExForum, and was researched and developed by The Smithsonian Institution. The museum is open daily from 10:00 am until 7:00 p.m. For more information, visit www.memphisrocknsoul.org. The inductee announcement will mark the final event at Hard Rock Cafe Memphis at the 315 Beale Street location. Beginning this summer, Hard Rock Cafe Memphis will take residence at a brand-new space at 126 Beale Street.
Previous Memphis Music Hall of Fame inductees
Estelle Axton & Jim Stewart
The Bar-Kays
The Blackwood Brothers
Bobby "Blue" Bland
Booker T. and The MG's
Reverend W. Herbert Brewster
Lucie Campbell
Johnny Cash
George Coleman
Jim Dickinson
Al Green
W.C. Handy
Isaac Hayes
Howlin' Wolf
Roland Janes
Albert King
B.B. King
Jerry Lee Lewis
Jimmie Lunceford
Professor W.T. McDaniel
Memphis Jug Band
Memphis Minnie
Willie Mitchell
Phineas Newborn, Jr.
Dewey Phillips
Knox Phillips
Sam Phillips
David Porter
Elvis Presley
Otis Redding
Sid Selvidge
The Staple Singers
Kay Starr
Carla Thomas
Rufus Thomas
Three 6 Mafia
Nat D. Williams
ZZ Top
Bob Merlis