Noel Gourdin Releases Free Mixtape for Christmas | "One Gift" | FREE DOWNLOAD!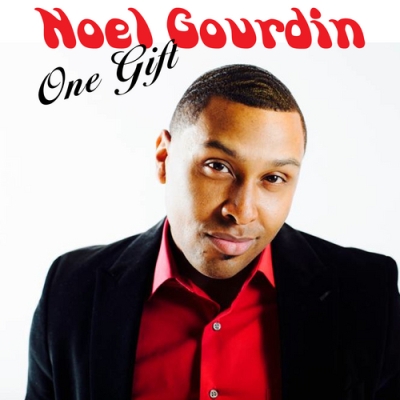 CHART-TOPPING R&B SENSATION, SINGER & SONGWRITER NOEL GOURDIN SPREADS HOLIDAY CHEER TO FANS WITH FREE NEW MIXTAPE
ONE GIFT  Will Soon Be Followed By Noel Gourdin's Anticipated Shanachie Entertainment/Top Notch Entertainment Debut 'City Heart, Southern Soul' Due Out February 18, 2014
R&B Singer/songwriter Noel Gourdin is a fan of powerful music with potent messages. Influenced by iconic voices like Marvin Gaye, Otis Redding and Johnny Taylor, Gourdin has learned a thing or two about crafting songs that speak to the heart, mind and soul.  His rich buttery smooth alto, flavored with a gritty and bluesy undercurrent and punctuated by agile gospel riffs, make him instantly recognizable. The handsome, down-to-earth musician's ability to drive home a song was quickly evidenced when he exploded onto the scene in 2008. His unforgettable and soulfully charged hit "The River," managed to hold the #1 slot at Urban AC Radio for 15 consecutive weeks.  Never one to leave his fans empty handed, Gourdin has a special offering for his fans this holiday season with One Gift, as special free mixtape that can be downloaded now at datpiff.com (link above).
Shanachie Records