FREE DOWNLOAD: New Christmas Track From Indie Neo-Soul Vocalist Tracy Cruz | "Angels"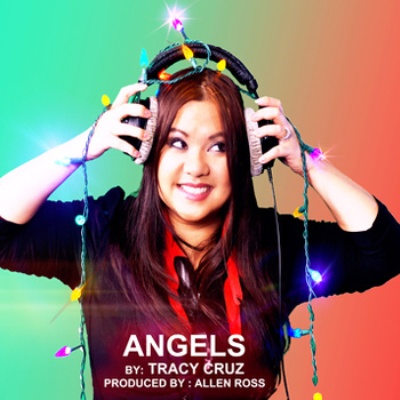 Neo-Soul/R&B Vocalist Tracy Cruz Offers A FREE DOWNLOAD of New Christmas Track, "Angels"!
Click cover above to gain FREE DOWNLOAD of "Angels"!

The Christmas music flow being published today on T.U.M.S. just doesn't stop until we get enough, right? Especially when we drop a FREE DOWNLOAD consideration in front of your ipad, PC, iphone and laptop screens. How about this…
Up and Coming Neo Soul/R&B/Soul starlet Tracy Cruz keeps the candles lit with a new single for the holiday entitled "Angels." And for a limited time only, Ms Cruz is offering music lovers all over the globe a chance to download the track for FREE! Get up on this T.U.M.S. Readers! All you have to do is click cd cover above or link below. You can also play back the single before downloading it. Check it out:
Tracy Cruz's recent release "Universoul Symphony" had garnered praise from many critics from across the globe. In fact our writer Brent Faulkner covered a review of the CD right here on T.U.M.S.
Check out the track and get back to us with your thoughts!
Website: Tracy Cruz
The Urban Music Scene.com
More News....on The Urban Music Scene!