Soul Flutist/Vocalist Ragan Whiteside Drops New Project, "Evolve" on Aug. 28th, 2012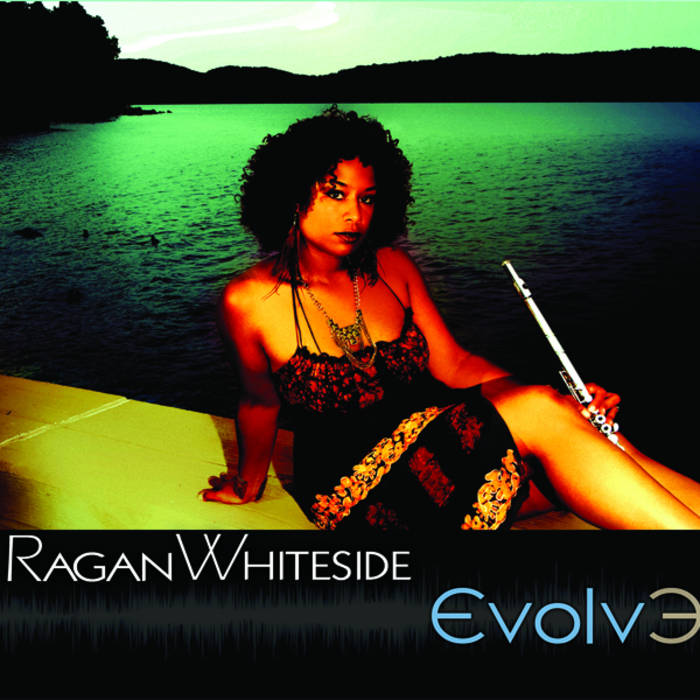 Contemporary Jazz & Soul Flutist/Vocalist
Ragan Whiteside Releases New CD, Evolve
Available August 28th
A Fusion of Jazz, Neo Soul & Funk – Featuring Chieli Minucci, Marion Meadows & Bob Baldwin
Available on Randis Music
First Single, "Off-Kilter" Hits Radio August 20th
Evolve is flutist, vocalist and songwriter Ragan Whiteside's truly exciting and innovative sophomore CD. Fusing together the coolest elements of contemporary jazz, neo soul and funk, this award winning artist makes an aesthetic statement that marks her evolution as an undeniably talented musical force.
On Evolve, Ragan delivers a 12-track collection of funky grooves, layered with her mesmerizing flute compositions, sexy vocals, slow grooves and ultra-hip melodies.  A follow up to her debut CD, Class Axe, which took the Smooth Jazz world by storm and caught the eyes and ears of the esteemed Capital Jazz Festival, the largest jazz festival in the country, the flutist's latest disc showcases her edginess and creative prowess as a multi-talented artist. It also celebrates her emergence as a versatile and powerful writer, songstress and arranger who hails from Mount Vernon, NY.
Evolve features more sultry lead vocals from Ragan, whose uncanny instrumental chops and fierce compositions transcend her first disc with this latest collection of original songs, live instrumentation and superb harmonies .
Ragan says Evolve reflects not just her personal growth but her creative metamorphosis as well. "Since Class Axe was my first introduction to the scene as a new artist, I needed to make a splash at radio," she adds. "When my first CD was released, there weren't many flute tunes being played so it was extra important to stay inside the box. In the end, it grabbed the attention of radio and I eventually won the 2007 Capital Jazz Award for new artists, which was really cool." She also performed on the Capital Jazz Cruise later that year and shared the stage with such artists like Kirk Whalum, Brian Culbertson and more.
Since her debut album, this award winning artist has developed a heightened focus in the writing, producing, and editing process of Evolve. "A lot has changed since then so now I'm able to open up and step outside of the box a little more," says the native New Yorker, who recently moved South.
Under the direction of her highly acclaimed producers/arrangers, Dennis Johnson and Bob Baldwin, Ragan showcases her high energy and expansive musical abilities. Her versatility is heard throughout the CD on such sultry songs as Livin' Lovin' and Mean to Me which she co-wrote. In her up-tempo R&B duet, On the Dance Floor, she teams up with legendary vocalist Porter Carroll Jr. (original member of Atlantic Starr) and continues to craft her own unique style.
Taking  her refreshing and vibrant flute sounds to newer heights, Ragan has collaborated with an array of veteran contemporary jazz artists, including Chieli Minucci, Marion Meadows, Bob Baldwin, the afore mentioned Carroll  and Chembo Corniel (Latin Jazz Grammy nominee). The featured guests add brilliance and extraordinary vibes to Evolve's organic listening experience. Her remake of the Ohio Players' 1975 hit, Sweet Sticky Thing, merges old-school funk with the flutist's signature brand of "boom bap."
With this widely anticipated recording, this soulfully carefree artist surfaces clearly, rising to the top of her generation of musicians. Fusing traditions, styles, and unafraid of pushing the envelope, Ragan's crafty arrangements and edgy music transcends genre boundaries and marks a new era of contemporary jazz, neo soul and funk.
Evolve is an example of what makes Ragan a triple threat to watch for on the music scene as she constantly evolves. Her new disc, Evolve, will be available on iTunes, CD Baby, Amazon and major retail outlets.
You can find performance info on her website at www.raganwhiteside.com