R&B Songstress Choklate Releases "Fah La La La La – The Christmas EP" | Coming Dec. 9th, 2011
by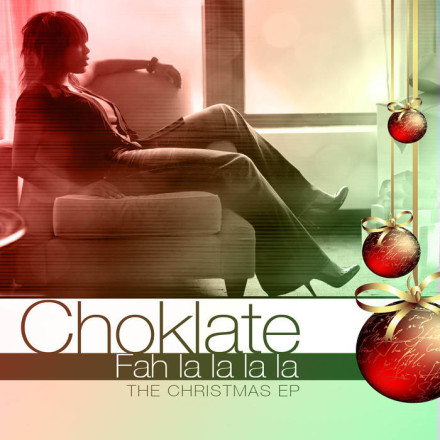 Fah La La La La:
The Christmas EP Release party featuring
Choklate and Friends
FROM:  The Pacific Jazz Institute at Dimitriou's Jazz Alley
2033 6th Avenue, Seattle, WA, 98121
CONTACT:  Rachael Millikan, 206-441-9729, [email protected]
RE:  Performance at Dimitriou's Jazz Alley
COST: $12.00
The Pacific Jazz Institute at Dimitriou's Jazz Alley welcomes Choklate and friends performing in support of Choklate's first holiday project Fah La La La La: The Christmas EP! Band members are Choklate (vocals), Benji Demps (drums), Clifton Maxie Scooter (keys), Noe Rodriguez (bass) and Jacob Nordren (guitar).
Recognized as an indie soul trailblazer who consistently connects with soul audiences worldwide check out some just released samples of her latest project (official release date 12/9/2011):
FIRST single available on iTunes Tis The Season Download Link  itunes.apple.com/album/tis-the-season-single/id482535298?ign-mpt=uo%3D2
FIRST single video Tis The Season Video Teaser 
Choklate – Tis the Season (teaser) from Chris Williams on Vimeo.
Choklate continues to innovate and forge her own very clear path by being one of the most distinctive voices in the Indie Soul scene. Her writing, cadence and delivery are not derivatives of current nor former inspiration but rather an honest, pure and very original style that is further displayed on this Christmas EP with having created a project that could very well be played all year around by featuring her signature style of singing and songwriting.
The EP is produced entirely by Kuddie Fresh and is both of their first times working together exclusively on a project and Christmas music in general.
Fans have been waiting approximately 3 years for a newChoklate project and our hopes are that this project will not only tide them over but actually be a pleasant addition to the holiday season for dedicated and new fans.  Indeed, very few can do R&B better than our Choklate." – Charles Mudede, The Stranger.
www.facebook.com/choklatemusic
Twitter: @choklate