Gospel Singer Isaac Carree to Release New Album "Uncommon Me" on Aug. 23rd, 2011
by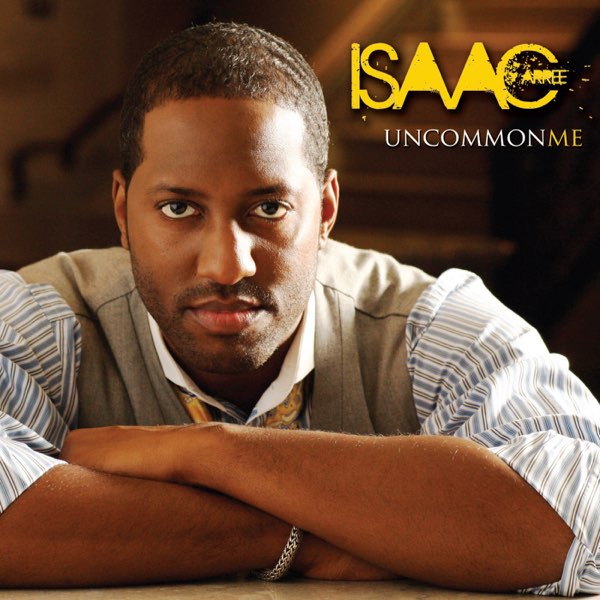 OFFICIAL COUNT-UP HAS BEGUN! ISAAC CARREE'S SOLO PROJECT UNCOMMON ME
IN STORES EVERYWHERE AUGUST 23, 2011
Los Angeles, CA (August 15, 2011) – Singer, songwriter, producer, actor, husband, father and friend — ISAAC CARREE is a person that exemplifies talent beyond measure.
A Native to Greensboro, NC, Carree started his career in 1990 when he received the opportunity to sing with John P. Kee and the New Life Community Choir.  Having honed his vocal skills under Pastor Kee, he went on to co-found the popular contemporary gospel male group Men of Standard in 1996.  After a very successful stretch with the Stellar Award Winning trio the group disbanded.   "We all just agreed that it was time to take a break and felt God was positioning us to do things as individuals," said Carree.
Isaac had a hard time grasping the concept of becoming a solo artist. In the beginning, he never agreed with becoming a solo artist, but he knew that God wanted him to pursue this career path. "I was doing it out of obedience," he explained.
The debut solo album titled UNCOMMON ME reflects his journey on discovering who he is as a solo musician and Man of God. "I see now why God asked me to enter this journey. I have learned things that I could not have learned being in a group. Through this obedience I have found my passion and rediscovered my musicality," Carree said.
UNCOMMON ME is truly jam-packed with melodies that comfortably establish themselves as the soundtrack to your future breakthrough. Living up to its name, it's uncommon – it is unique, distinct and fresh. Featuring some of Gospel Music's most prized producers and musicians (including Warryn "Baby Dub" Campbell, Gerald Haddon, Eric Dawkins, Tony Dixon, Lamb, Rick Robinson and more).
"My album is fresh and different. It's Uncommon. There is something on there for everyone and I want listeners to approach the album with an open mind [especially individuals who are familiar with my music]," said Carree.
Carree has an undeniably tasteful approach to singing that is unmatched by many. The first single off the record is "Simply Redeemed" (written by Tommy Sims & Marc Harris). The way in which he croons this melodic confession will have you feeling the relevance of this classic just as strongly as listeners did years ago.  Also, the current single "In The Middle" is a radio smash, climbing up the charts and with national TV appearances under his belt; it is becoming a fan favorite.
In the meantime, Carree will be hitting the road this week to promote the new CD with appearances in Tampa, Fl; Houston, New York, Philadelphia, Washington DC and his adopted hometown Atlanta, GA, where he'll celebrate at an album release party on Street Date, August 23rd.
For more information and details on Isaac's appearance, log on to www.isaaccarree.com. You can catch Carree lending his vocals on tour with Gospel sensation and mentor, Kirk Franklin this Fall.
"When we are children of God we always have work to do and after accomplishing one goal there will always be another waiting right behind it.  There will be detours throughout the course of life, but the key is to get back on track and fulfill your dreams.  Take the time to follow and understand your journey to finding the UNCOMMON ME."