Jazz Pianist Bob Baldwin To Release, "NewUrbanJazz.com Re-Vibe" on July 5th, 2011
by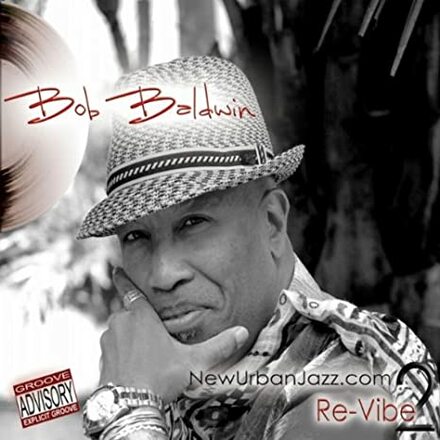 Contemporary/Urban Jazz Pianist Bob Baldwin returns with New CD, "NewUrbanJazz.com Re-Vibe" on July 5th, 2011!
Bob Baldwin's nationally syndicated radio program 'The NewUrbanJazz Lounge' now airs on over 39 radio stations in 29 states and is broadcast across the African American Public Radio Service and the internet to a weekly audience of over a million listeners.
This becomes the perfect vehicle to introduce the next volume in his highly popular and bestselling series NewUrbanJazz.com aptly titled, NewUrbanJazz.com 2/Re-Vibe.
Over more than two decades and 16 records, Bob Baldwin has carved out and more than solidified his place as one of the chief progenitors of true urban jazz. When you listen to Baldwin s cuts, more than just hearing, you feel them as he has long had a way of digging deep into your soul and touching that inner sweet spot. NUJ.com 2/Re-Vibe showcases Baldwin in the thick of his element fusing funky Contemporary jazz with Gospel, Hip-Hop and Brazilian all with a strong dose of heavy urban flavoring.
2′ carries the torch where the first edition left off, featuring Baldwin's urban jazz influences, where strains of Stevie Wonder co-exist nicely with rich lush full bodied vibes reminiscent of a Quincy Jones. Tracks Like 'Metro' with its underlying angst and rollicking 'Tower of Power' funk, with tasty fills by AWB Sax Sideman Freddy V, sets the hook. The reeling in continues with the deep set grooves of 'Get Over It' and pulls you further into shore with the satisfying feel good side 'For Grover and George', a tip of the hat to the late Grover Washington Jr. and George Howard featuring sax by Darren Rahn. Your R&B itch will be scratched with the tracks 'Are You Ready' by Atlantic Starr co-founder and Drummer/Songwriter Porter Carroll, Jr. and 'All Over You', featuring the gritty and powerhouse voice of Glenn Jones. The is set rounded out by the contagious, atmospheric 'Arabian Sweets' a swinging Arabic vibe set to a hip-hop beat an idea born out of a recent trip to Dubai.
Bob Baldwin fans will rejoice at the arrival of this his finest work to date and the early buzz on the streets indicates that this NewUrbanJazz.com 2/ Re-Vibe will re-invigorate not only his massive following but continue to build upon it.