The Top 100 R&B Slow Jams – #62 | Ready For The World – Love You Down
by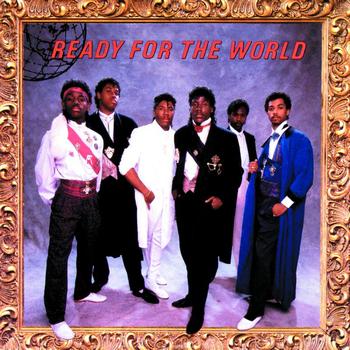 That's right….who said we were moving too SLOW with our tally of slow jams?
Henceforth the point: The power & the mystique of the R&B Slow Jam. It should be 'well done' and 'on standby', 'by all means'.
And why not throw in Ready For The World & Melvin Riley. Melvin & his crew crooned the midnight & the galactic stars out of "Love You Down" for all you listeners back in the 80's (1986 to be exact) – which of course, helped one of the last African American R&B groups/bands leap to major stardom. Who could ever resist the reminisce to this: a slow evening flow, once listening to your favorite radio station in your city, playing out this kind of R&B slow jam music, when it once was a significant earpiece for R&B music on the airwaves back then?
And you know it.
The song charted on Billboard and can be found off their second project, "Long Time Coming," released in 1986.

Our fashion statement remains at large – T.U.M.S. presents the hot pick for #62 of our major Top 100 R&B Slow Jams –  Ready For The World – Love You Down!!
PS: Who DIDN'T know about the hit jam, 'Oh Sheila'?
To access our current countdown list of Top 100 R&B Slow Jams, please click here!!
The Urban Music Scene.com