The Top 100 R&B Slow Jams – #96 | Heavy D & The Boyz feat. Silk – Got Me Waiting (Remix)
by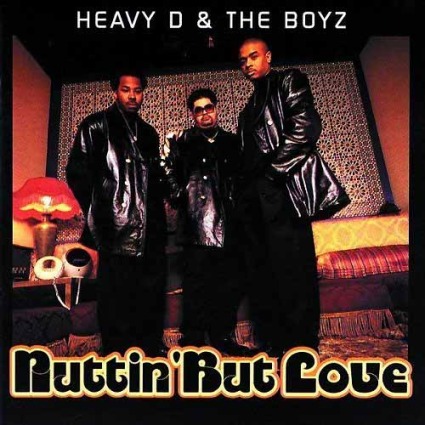 Next up…..The jam ALL of you should know about. No matter what genre you represent.
…."Who ever said that slow jams could be something too close to profane, un-imaginary twists of love when it shouldn't? Could it be accounted for in the means of admiring someone? Falling in love emotionally? Say a little something of appreciation, 'hey baby..thank you'….; 'Cherise.. that dress looks wonderful'……'Care to join me for a cha-cha'?
..And who said Rap Music didn't have a golden ear for it too?
Brother Heavy D & his Boyz gave something to all listeners supreme – A laced remix of an original, with another well known R&B group, known throughout & introduced solid by Mr. Love Jones – Keith Sweat, in 'Freak Me Babys'' SILK, that they could & would send a fragrance of love music tickled enormously romantic. These fellas eventually sent a dearest quantrum leap of recognition to our beautiful sistas in "Got Me Waiting". (WWWWHHHEEEEEEWWWW……). 
Oh, I must correct myself…all sisters of color." ~ Charles F. Sherard
Charles
The "Nuttin' But Love" album is where you are going to find this – from 1994.
Folks….We present our next selection for the #96 R&B Slow Jam Pick | Heavy D & The Boyz – Got Me Waiting (Remix)!
To access our current countdown list of Top 100 R&B Slow Jams, please click here!
The Urban Music Scene.com